The Swae platform is intuitive and streamlined, while at the same time being nuanced and methodical.
You can be sure that whatever your DAO's need, Swae is completely results oriented. We'd love to show you how…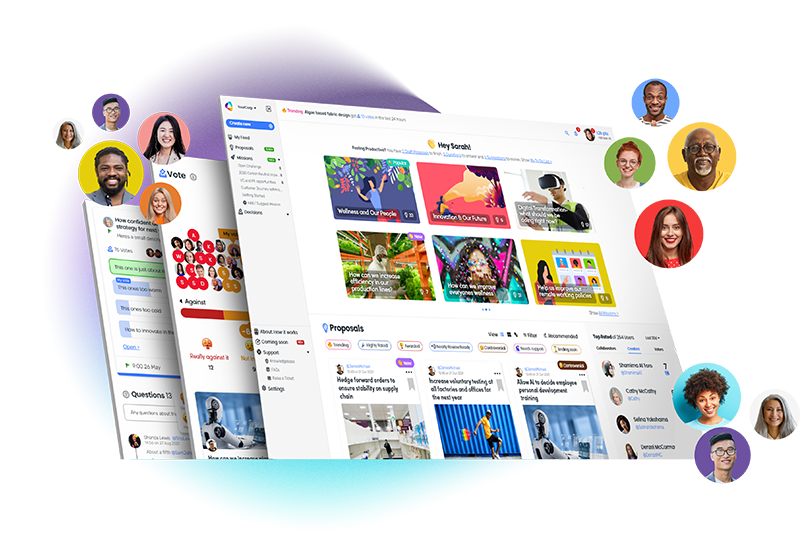 A visual overview of the proposals and the decision making workflow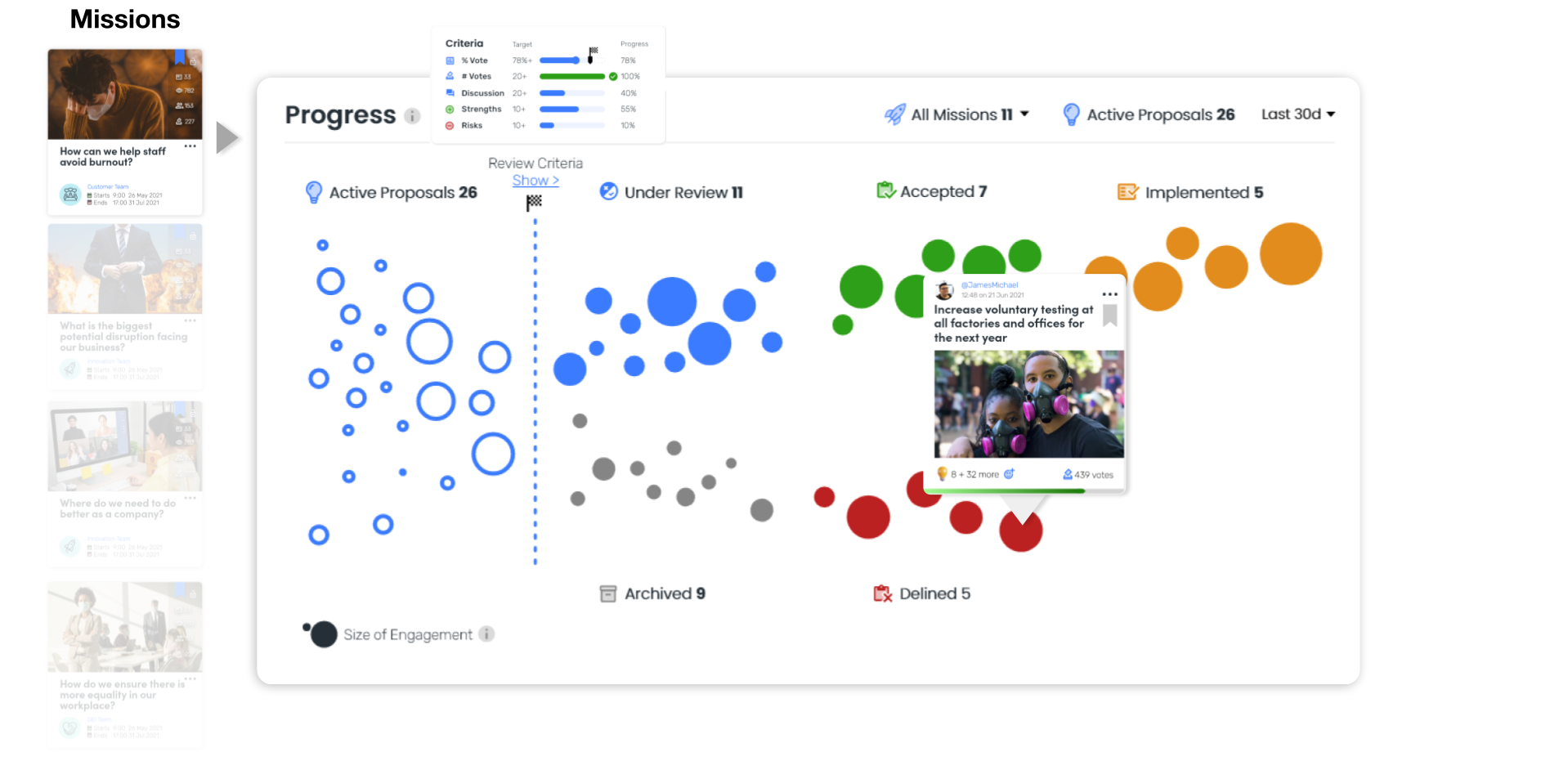 Swae's AI Editor helps DAO Members create
stronger

proposals


Off-chain voting finds
signal

from the noise
On-chain voting is coming soon


Proposals are formatted to put substance, debate and voting results all in one place.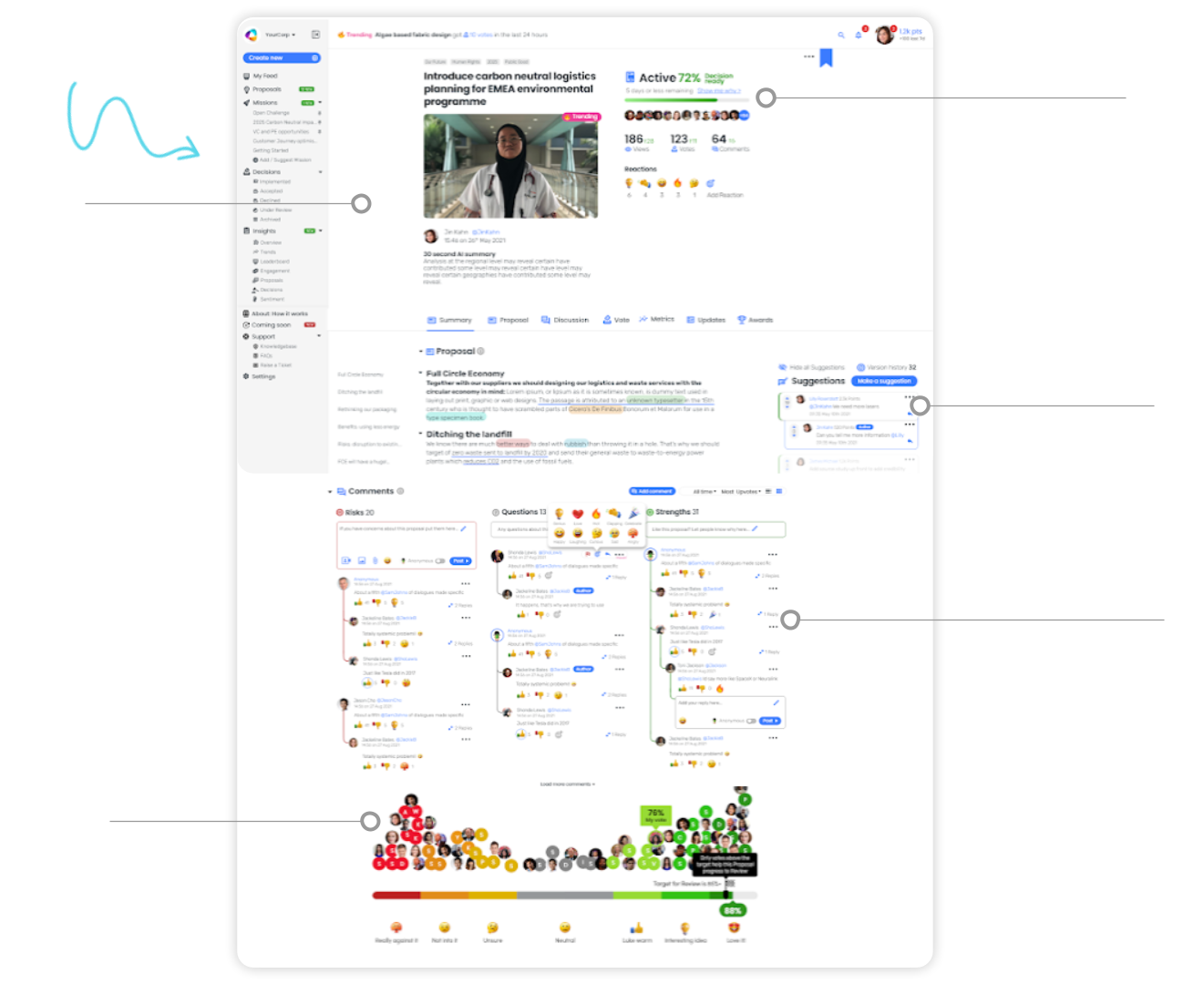 "Swae's active embrace of web3 technologies promises to position them excellently as leaders in idea management for the emerging decentralized tech ecosystem.

Collaboration and Discussion help refine every Proposal



Swae is outcomes oriented
Decision making is based on metrics and community voting, as well as admin review. Awards and Recognition help to give praise where it's due…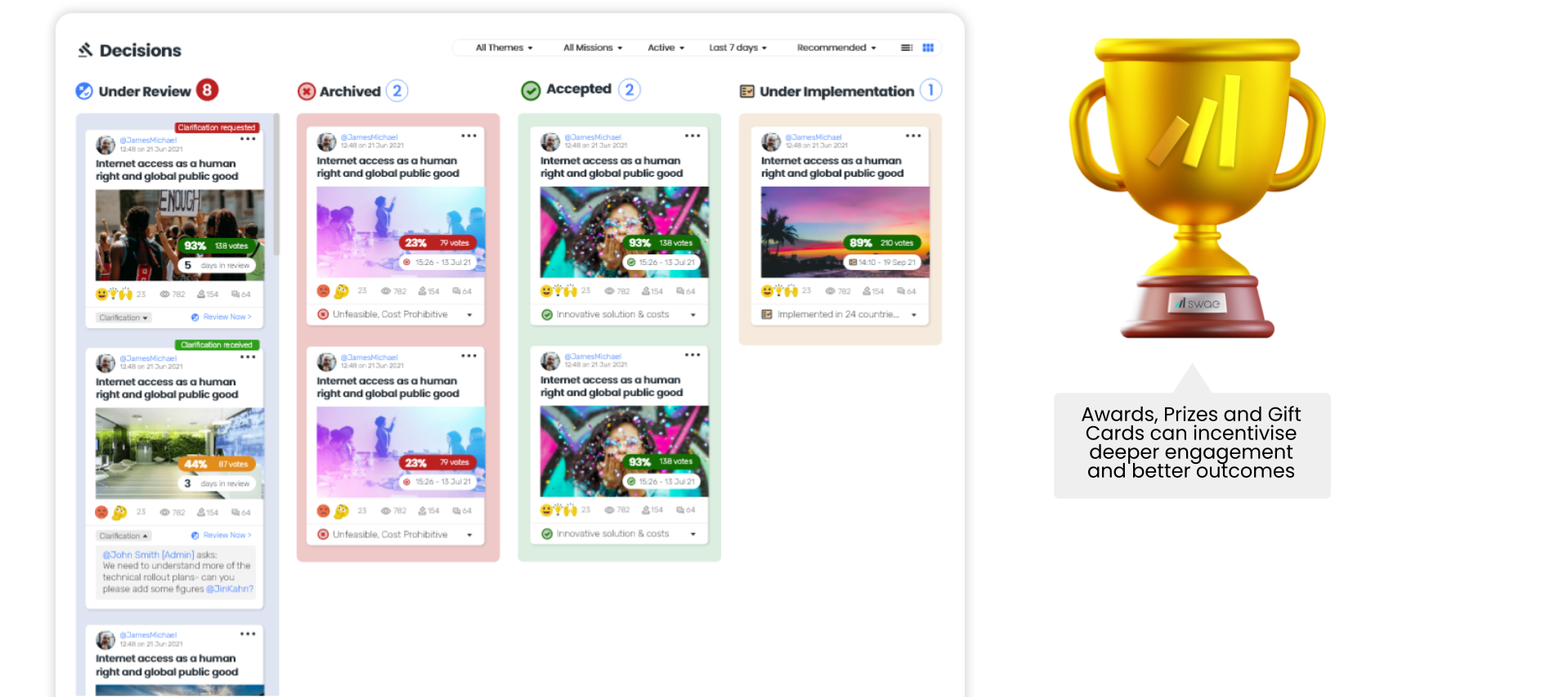 This is just the tip of the iceberg of Swae's feature set. Get in touch or start a free trial today to see the ways Swae can supercharge your DAO's decision making. 

Swae can create a cycle of continuous improvement
Engaged people who see action become more engaged and create more actionable outcomes. Swae is the kerosene on that fire….


Look interesting?
See how Swae can help your DAO today