Swae is the future of decision making
Swae combines anonymity, AI and collective intelligence to help unleash the creativity of your team to collectively build bottom-up solutions and get better quality decisions.
All your biggest decisions in one place, make decision-making intelligent, efficient and a source of competitive advantage, without chaos or added work for management. here >
Understanding how the platform works
The Swae platform has been designed from the ground up using our cornerstone principles to make decision making more powerful. Swae is completely customisable, but the below is a typical workflow: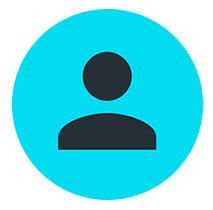 Freedom of expression
1. Anonymous Freedom
Using Swae's cloud platform lets users submit proposals anonymously, so they have the psychological safety and comfort to express creative and unconventional ideas. Sometimes, even the best ideas don't get heard in your meetings.
Swae's secret sauce
2. AI Augmented Ideas
Swae's NLP AI algorithmically helps to structure your proposal so its expertly handled. It helps improve your ideas using language augmentation and evidence suggestion to de-risk, de-bias and make your proposal really zing.
The AI rates your proposal live metrics on readability, political sensitivity, sensitivity and bias. Combined with 12 categories of AI suggestion, your ideas can be more inclusive and improved by an impartial third party.
Wisdom of the crowd
3. Collective Intelligence
Swae unlocks the expertise of your entire team so your ideas are drawn from knowledge greater than the sum of their parts.
Cross company collaboration breaks down silos, while future-proofing your ideas and helping to engage staff and improve your culture.    
Teamwork at its best
Collective Collaboration with Ease
Open, crowd editing of proposals taps into the distributed intelligence and experience of the group. The process is quick and structured helping to increase the quality and throughput of ideas.
Crowd sourced improvements
Collective Discussion
A healthy discussion helps great ideas grow. Using the Swae platform, your team can share its knowledge, experience and opinions in a way that doesn't happen in the boardroom. 
Rating and appreciating your colleague's comments helps to discover experts and use fairness to self-govern the platform.
Share the joy and share your expertise. 
Make your voice heard
Collective Selection
Open, anonymized crowd voting helps the best quality ideas win based on global meritocracy. 
The most feasible and popular ideas go forward for management review and are hopefully implemented into your organisations strategy. 
A flexible, modular configuration
4. Make Swae your own
Swae is completely customisable so you can make the platform fit your organisation's individual needs and decide whats best for your team. 
Set your own workflows, add your own information, escalation criteria and help the best ideas organically float to the top to get the attention of your leadership.
Organisation Analytics
5. Health Reports
Trends, Sentiment, Emotion Analysis – As users interact with the platform, your can quickly see trends about your organization's health and sentiment, to make data-driven decisions.
Its all about having important insights and digestible data at your fingertips.
See the big picture
6. Network Analysis
See how connections evolve (strengthen or shrink) across your organisation as team members interact and collaborate on ideas together.
Get a real feel of interactions within your culture.
At home and away
Works where you do
Wherever, whenever. In the office, at home, on the move, on the beach. No-one stays in the same place all day, so seamlessly flip between laptop, tablet and smartphone and carry on creating great ideas. 
Safe & Secure
Enterprise security
All Swae plans come with Enterprise Security so you don't have to worry about your customer's data, privacy and compliance. 
Find out more in Swae's Trust Centre >
You're in good company
Join more than 30,000 people already using Swae
Still not decided?
Some more reasons Swae can help you…
Straightforward & Intuitive to use
Swae has simplicity baked in. From our guided proposal process, to autonomous AI review, you'll be up and running in no time. 
Fast Adoption
Swae is built to be engaging and rewarding so its adopted by your team to output great ideas quickly. 
A Scalable Cloud SaaS
Swae is completely scaleable so you can change plans and grow at the same speed as your organisation.
Enterprise Security
Pen Tested, SSO & Okta Integration, GDPR Compliant: Swae has you covered
247 Tech Support SLA
In case you have any issues our dedicated team are on standby to get you back on track straight away. 
Expert Onboarding Managers
Swae is easy to set up, and incredibly customisable, so your dedicated onboarding manager can help you get the best out of your setup. 
See how others benefit from Swae
Let us show you how Swae drives real transformation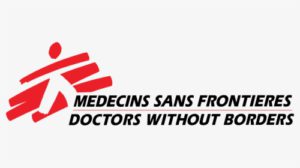 "By using Swae, the quality of our motions improved dramatically before they were presented to be voted on. This lead to a larger number getting passed, creating more impact for the organization."