An inclusive platform you and your employees will love.

Grow ideas and make smarter decisions
Swae's platform harnesses collective insights through a merit based bottom up approach, so you get decision ready solutions to your most challenging problems, grown directly from your people.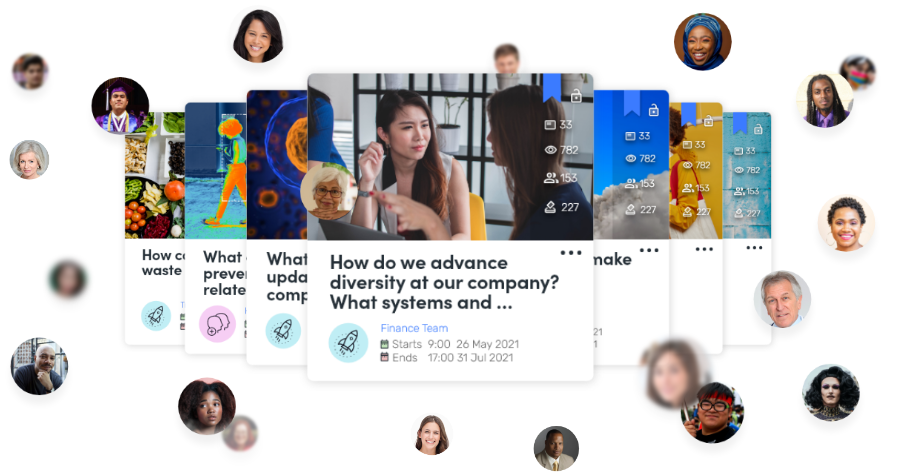 Streamline the ideation process
and launch decisions into action

One location for all ideas
Develop, track, update and store all organizational ideas in a single location.
Turn choas into clarity
Create a standard working process that sorts signal from noise so you can get ideas from your team upfront.
Efficiently align on priorities, collaboratively
Encourage participation but remain efficient and results-oriented every step of the way. 
Make decisions "the new way"
Create more autonomy with less management. Supercharge your culture with engagement and innovation and de-risk ideas by infusing collaboration within your team.

Find the best ideas for smart, 
more informed decisions
Simplify the ideation process and capture the knowledge and know-how of your people.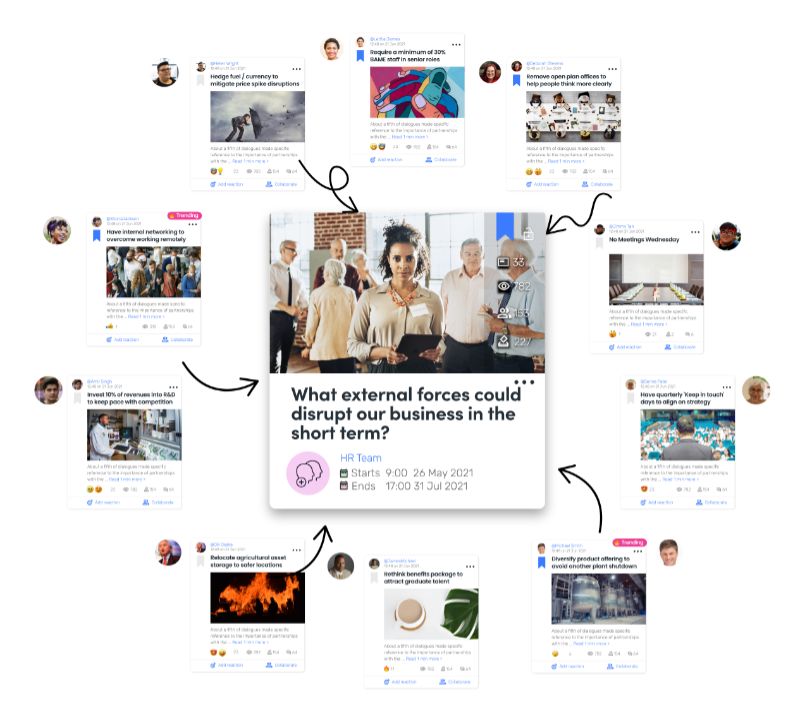 Let our AI and your collective intelligence grow and improve ideas to be more decision-ready than ever before.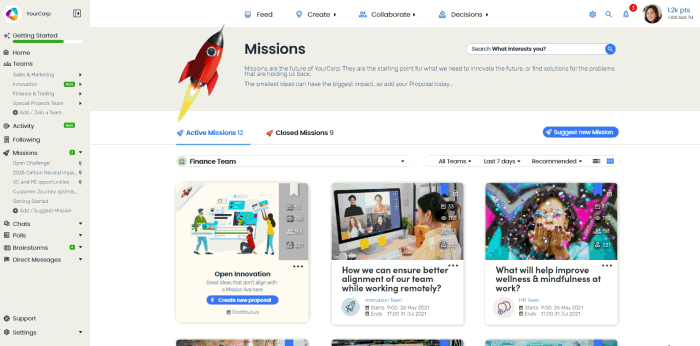 Let Swae combine anonymity, NLP AI, and "the crowd" to tap into the abundance of knowledge within.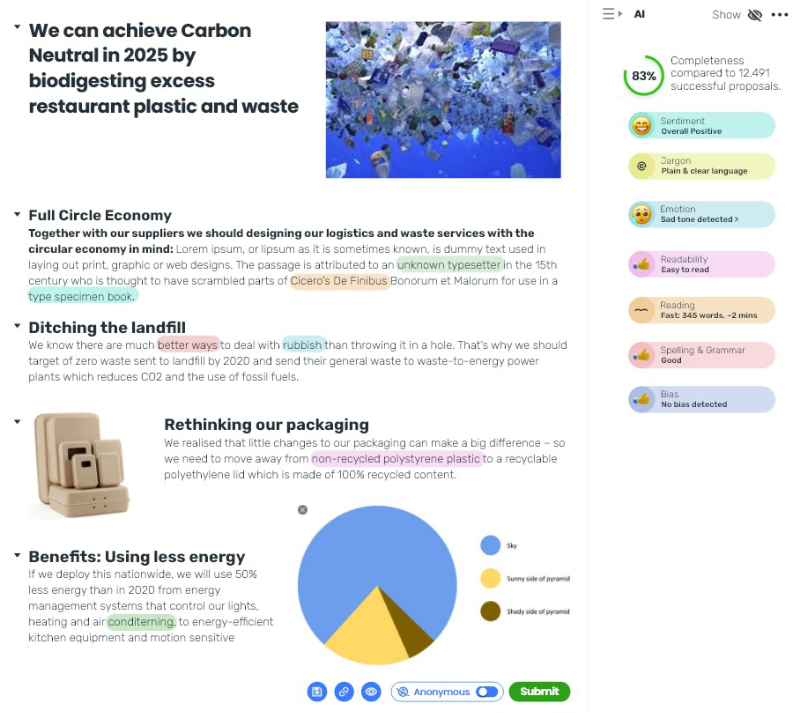 Improve proposals by 3x by guiding employees to better articulate their ideas with improved language, more evidence and underlying biases.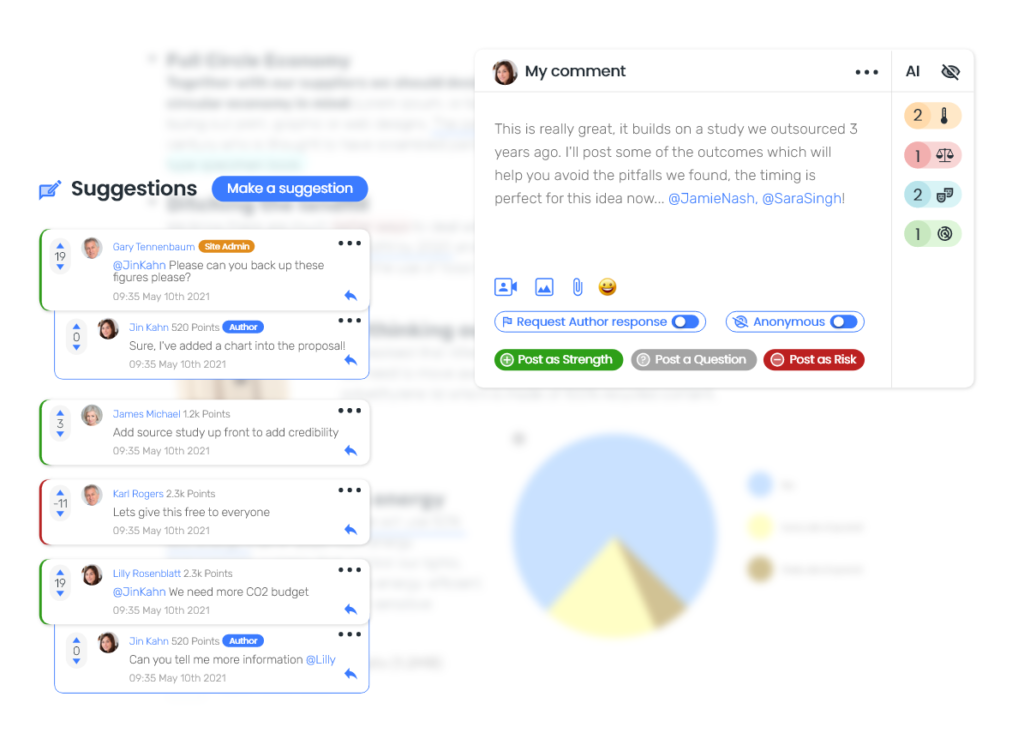 Embrace anonymity, a key feature which allows users to feel heard, yet comfortable expressing unconventional ideas.
Enable the
top 4 habits 

of inclusive organizations
Practice participative leadership
Garner wisdom from within and allow managers and employee contribute to decisions that matter.
Create a "speak up" culture
Celebrate different views and allow employees to share their perspectives without fear of retributions.
Tackle disruption head on
Proactively embrace change to find new ways to innovate their products and services.
Encourage diversity
Visibly demonstrate Senior Management support for diversity of people and knowledge within workforce.

Make your team more
efficient

and engaged

Solve important costly challenges, with more voices, in a fraction of the time. Swae's platform brings smarter solutions through your diverse workforce, so you can be more inclusive, innovative and agile.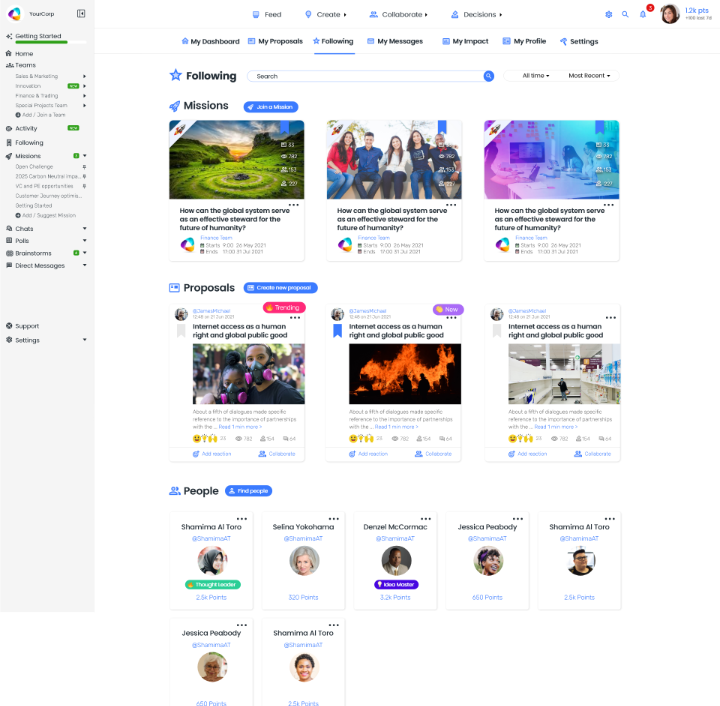 Get a pulse on your organization's health with our sentiment analysis features, including actionable insights to help improve overall performance, and retain and attract top talent.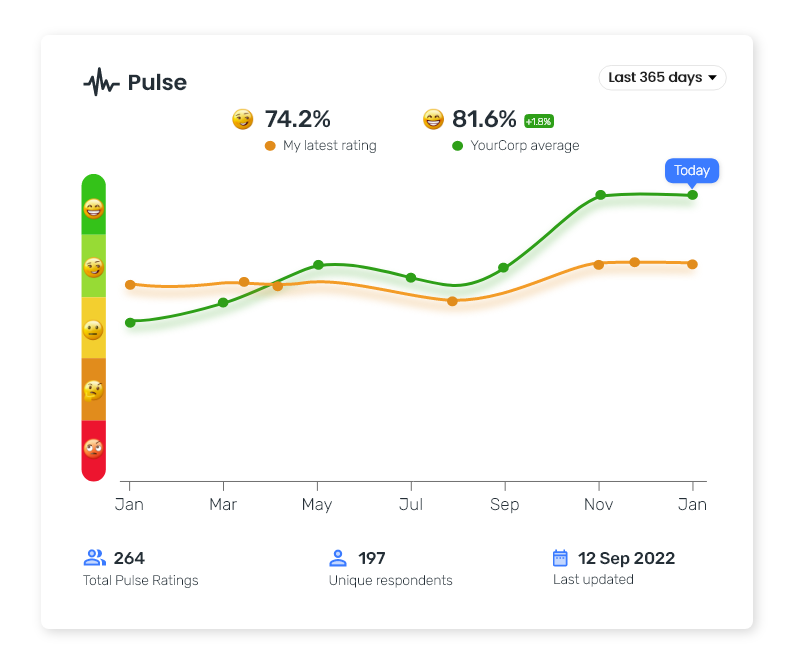 Ditch stale engagement surveys and replace them with Swae, a repeatable process that continuously surfaces great suggestions to help your organization achieve its goals.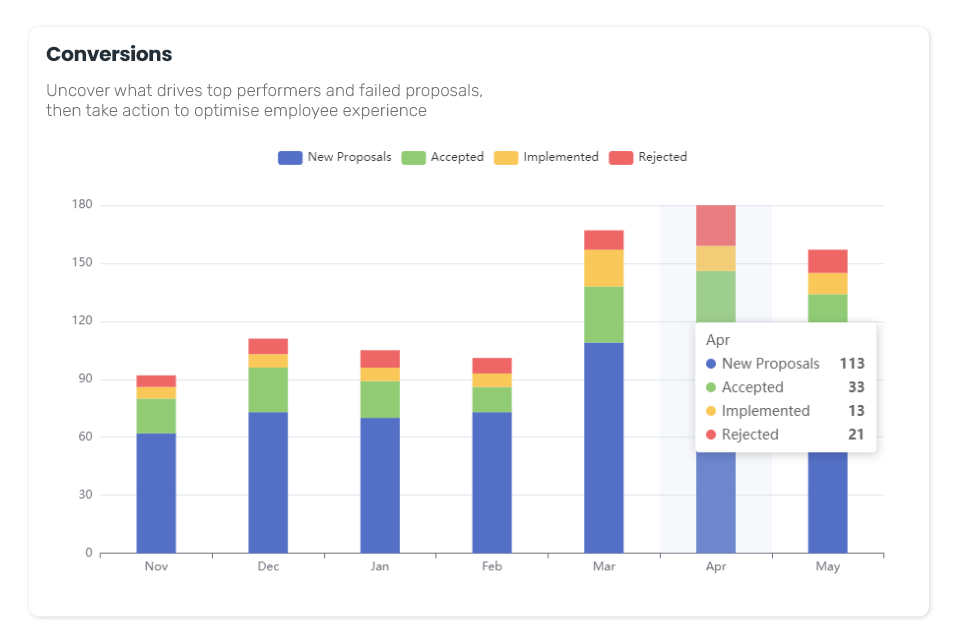 Increase confidence in all levels of your workforce through purposely built features such as AI to improve a proposal pitch, to express ideas succinctly and remove hidden cognitive biases.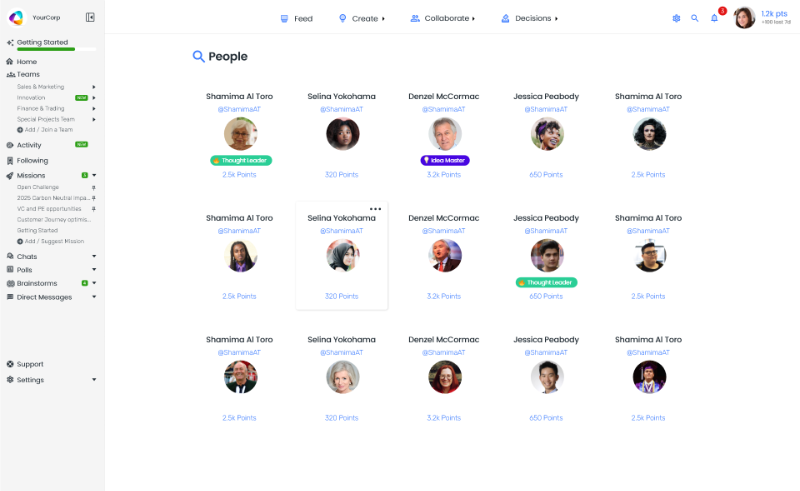 Don't waste time on numerous ideation workshops and meetings. Let Swae take your team through the ideation process from A-Z.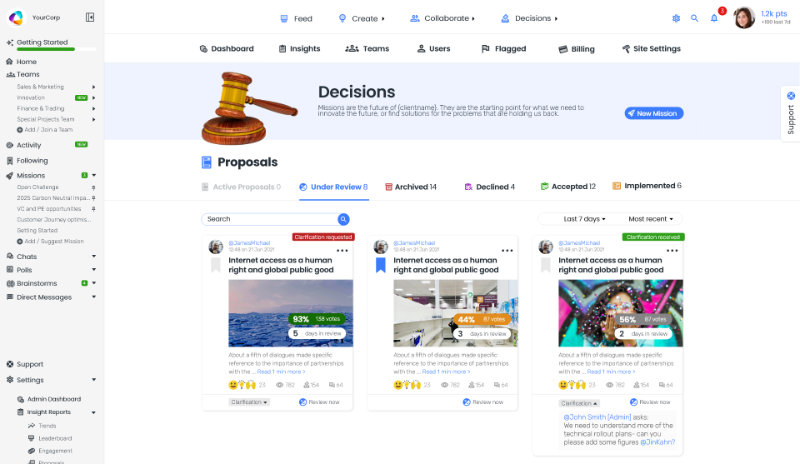 avg. value of innovation ideas revealed over 12 months.
increase in engagement of your employees*.
direct cost saving ideas have been generated.
improvement in time saved by administrators managing idea generation program.
improvement in sourcing investable decisions*.
Results based on aggregated findings and impacts reports from client implementations.
*Over and above other engagement tools & approaches used.



Ready to launch the best idea management platform for people-focused organizations?
Let's go!