Why Should I Care About the "Future of Work" [And What Does That Even Mean]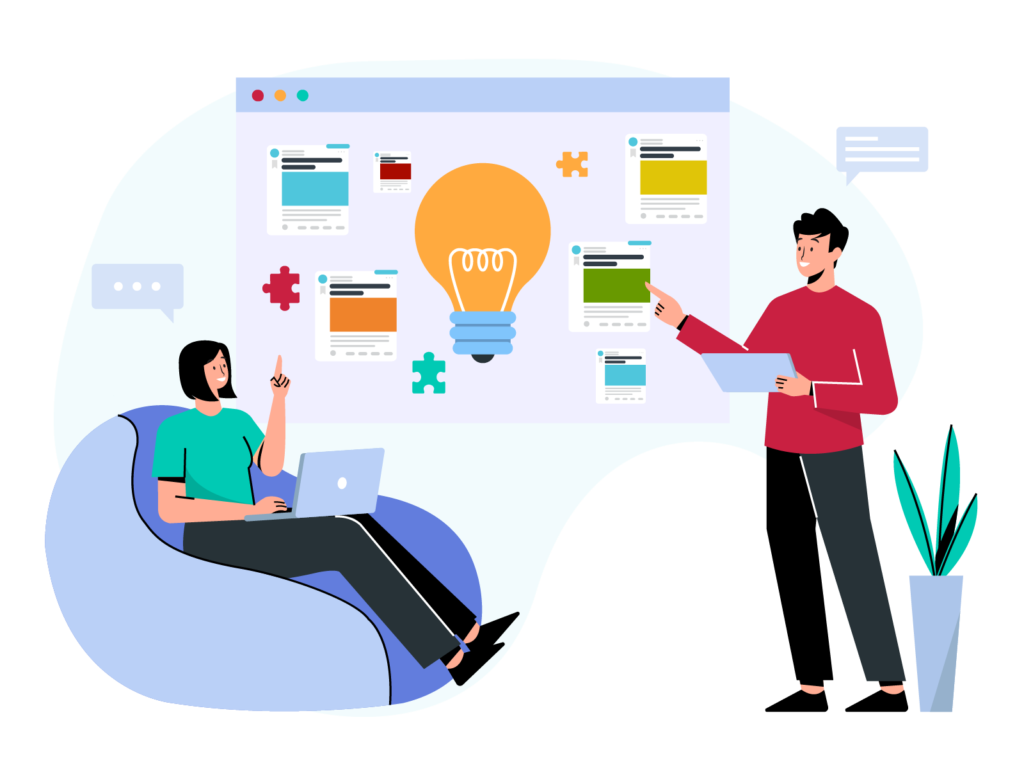 The future of work describes changes in how work will get done over the coming years as influenced by technological, generational and societal shifts.
What does
Future of Work

even mean?

Like many phrases, the "future of work" has been a term thrown around for a long time in conferences and such and is a buzzword people use, but many don't really understand what it means.

We found Deloitte has a pretty good (and simple) definition:
"We define the future of work as a result of many forces of change affecting three deeply connected dimensions of an organization:

the work

(the what),

the workforce

(the who), and

the workplace

(the where)."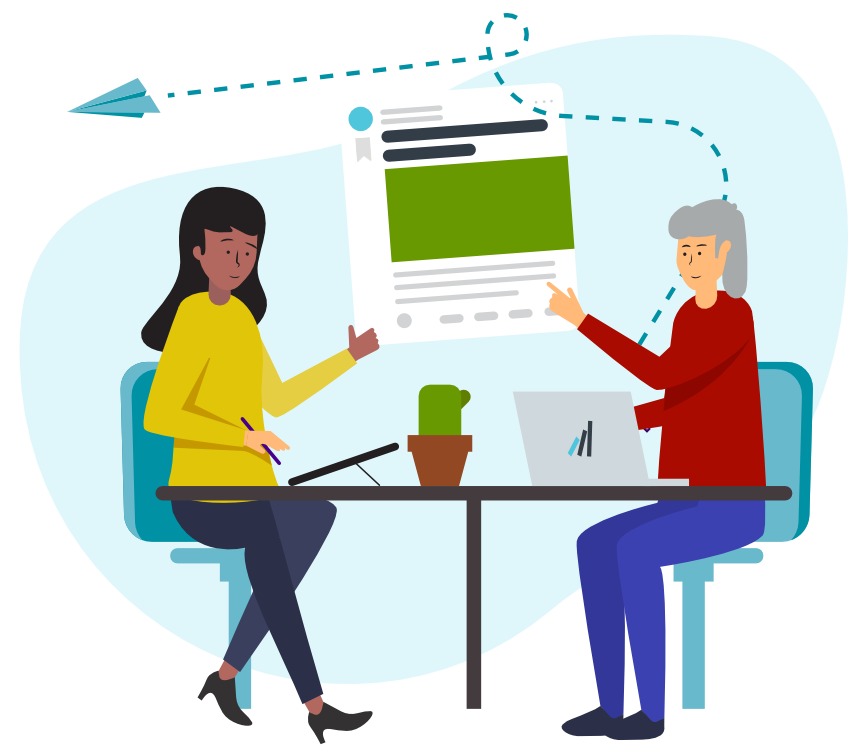 Swae helps organizations turn their diversity into their superpower which can fuel transformation, adaptation, growth, and resilience during times when speed and the right decisions are critical to success. We also help companies create a "speak up" culture in workplaces, and what we know is that when a company creates a speak up culture, this is when positive things happen. (Read our most recent recap about creating speak up cultures inside of your organization
here
)
For example, employees who feel comfortable speaking up at work about problems and their solutions to them are 92% more likely to want to stay with the company (even if offered a comparable position elsewhere) versus 60% for those who don't feel comfortable or have the chance to speak up at all. 
Furthermore, 95% of those who do speak up expressed excitement to come to work to do their jobs and said they would recommend their company as a great place to work, compared with 61% among those who did not have the opportunity to speak up. 
Swae is on a mission to give everyone a voice and to help leaders uncover the possibilities from within their organization to drive significant improvements by unlocking hidden ideas from their people. Unlocking and cultivating the hidden innovations and opportunities have demonstrated time and time again that it can drive massive change and major improvements. The secret to doing this comes from what our inclusive platform activates to get there; trust, collaboration, engagement and an "idea meritocracy" where the best ideas rise to the top.
We want companies to WIN and we want leaders to understand the concept of what an "idea meritocracy" is. Therein lies the key to performance gains, and in the words of one of its most prolific enthusiasts, Ray Dalio, the Founder of Bridgewater Associates – the most successful hedgefund in history – and author of #1 New York Times bestseller Principles, said: 

"I believe in idea meritocracy – a system that brings together smart, independent thinkers and has them productively disagree to come up with the best possible collective thinking and resolve their disagreements in a believability-weighted way that will outperform any other decision-making system. To have an idea meritocracy, you put your honest thoughts on the table, have thoughtful disagreement, and abide by agreed-upon ways of getting past disagreement."

Ray Dalio Founder Bridgewater Associates
In his book Principles, Mr. Dalio credits the system of idea meritocracy as the backbone of Bridgewater's internal operating system and culture for unearthing trapped insights and turning unconventional ideas into organizational decisions. In an industry as reliant on high quality arguments, unbiased information, and sound decisions as the financial industry is – it's no surprise how an idea meritocracy helped them build a repeatable and scalable system for helping the most appropriate internal and external decisions rise from the bottom to the top.  
Many believe this is Bridgewater's secret weapon for outperforming all its competitors and every other hedge fund in the history of the industry. 
It's becoming more widely accepted that an organization's best ideas and solutions can come from anywhere regardless of the hierarchy, and Swae helps its users feel they have a real voice and platform that they can trust to share their ideas about problems and solutions at the workplace. These are ideas that would otherwise get lost or neglected in the complex and bureaucratic web of tools, workflows and processes that a large-scale modern company encompasses.
In a world where continuous innovation is increasingly critical and organizations must move at the pace of software companies, competitive success — perhaps even survival — requires moving beyond exclusive use of hierarchical decision-making, drawing on the power of crowdsourcing and markets wherever possible. Under today's business environment and circumstances, creating a speak up culture and an idea meritocracy makes strong business sense. 
Study after study shows that increasing diversity in teams and companies is not an empty feel-good slogan – it actually leads to more frequent and better-quality innovation and improved financial performance, as experienced by firms like Bridgewater (e.g. BCG's 2017 research findings).  
This is because diverse teams are shown to be smarter, identify and address cognitive biases more frequently in important decisions, and develop better innovations leading to improved financial performance against teams that are more homogenous. 
Experts believe this is the case because the greater the diversity of decision makers the more likely they can collect diverse inputs and options to select from, process information more carefully, and catch inherent biases more accurately, leading to more objective and informed choices to select from, and better end decisions. 
Companies that take these initiatives seriously and moves them forward as priorities perform better. Swae believes organizations CAN THRIVE when decisions are made more inclusively. The combination of creativity, innovative suggestions and quality of arguments presented through Swae can lead to more informed decisions, leading to better quality choices to select from that impact financial and organizational performance.

"The combination of multiple perspectives offers a wider set of possibilities than simple seniority. Of course, crowds can be wrong…but if the process is designed carefully, with the right checkpoints and safeguards in place, crowdsourcing can bring fresh insights for wider consideration."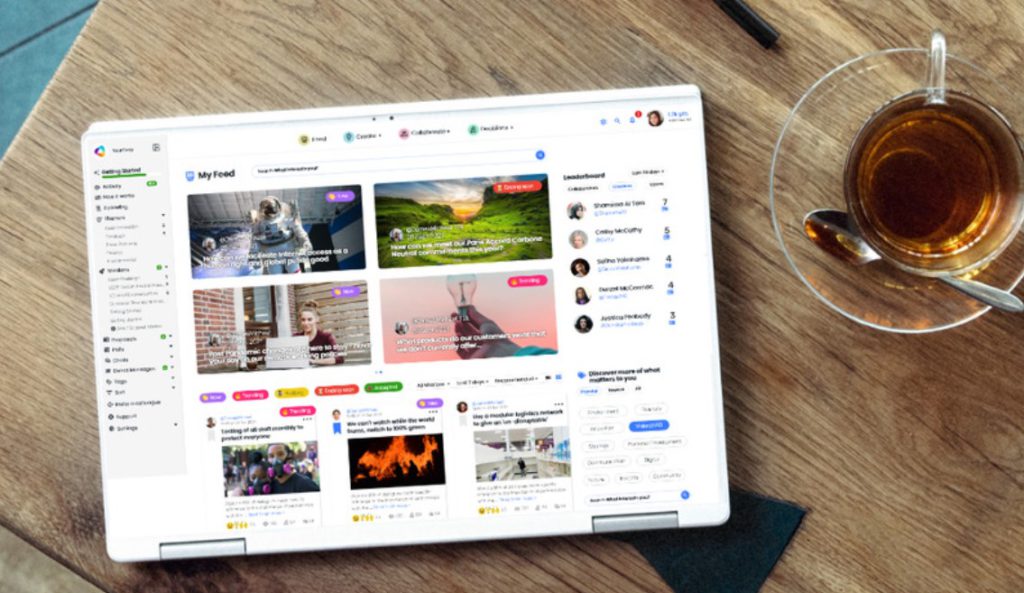 Swae is helping organizations across the world to solve today's problems and generate tomorrow's strategy. Our clients are finding that their greatest resource is their people, and Swae is proven to help get the best from the untapped potential within their workforce. We'd love the chance to show you how Swae can 'pay off' for you...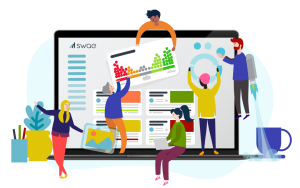 Ready to learn how Swae can help your organization?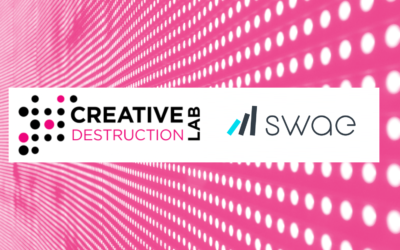 Swae accelerates into web3 with CDL One of the most respected accelerator programs in the world of technology entrepreneurship29 Nov 2022 1 min ReadWe are excited to announce that earlier this month, Swae was accepted into the Creative Destruction Lab (CDL) in its...