How do you attract contributors to work on your particular problem:
A well-crafted problem statement
What is crowdsourcing? When an individual or an organization requests specific resources from a group of people (the crowd). Businesses, individuals, and organizations of all kinds have used this process to solicit ideas and raise money as well as consolidate and promote information. These entities leverage the internet, social media, and purpose-built platforms to elicit and receive the knowledge, goods, or services they're seeking.
MORE KNOWLEDGE  |  LESS TIME
Why has the word "argument" gotten such a bad rap? Simply, because arguing has been equated with fighting and considered to be an unproductive use of people's time. This research shows otherwise.
When using a crowdsourcing platform to gather more ideas from a much wider audience to solve for a specific challenge or to get new ideas to drive innovation, a well-crafted problem statement is how you can attract more people to engage in that mission and provide their input.
MIT analyzed 362 unique problem statements posted by 85 companies between the years of 2016 and 2018 and deconstructed these statements word by word so that they could identify the characteristics that attract the most idea submissions.
"Past research has demonstrated the importance of well-crafted problem statements as a means to attract more innovative solutions."
When writing your statement for the crowdsourced audience, they found that there are best practices to follow. Below is a recap of their list: 
Personalize the problem.

Address the audience as "you" and make sure that your problem statement "sets the scene" and makes it more personalized.  This helps people relate and more likely to submit their ideas.
Challenge the solvers to surpass the status quo.

Writing a statement that asks people upfront to improve upon the status quo (meaning, ask them to come up with something better than what is being used or done right now), stimulates more people to respond. Also, they found if you compare what "could be" against "what is used right now" this sparked more idea submissions.
Explain what the outcome of the mission ultimately needs to solve for.

Emphasizing what the ultimate vision or outcome desire is and tying the statement into needs, actions, and emotions increased overall engagement.
Ask engaging questions.

Stimulating the mental reflex called

intrinsic elaboration

in the audience you're crowdsourcing from is essential. This is done by posing some thought-provoking questions that will get people's creative juices flowing.
Highlight the issues that need to be solved for.

By providing more detail around contradictory aspects of a problem, this can also set you up for more submissions. (Note that this is more so the case when you're crowdsourcing from a more creative audience.)
They also found that there's a fine line when it comes to the length of well-crafted problem statement. They found it's best to use only 2-3 elements from the above list.  
They also found 4 techniques that you should avoid when writing a problem statement:
Don't use a negative overall voice or example.

Using negative terms reduces the number of people that engage. Negative relates to obstacles and dampens enthusiasm.
Try not to specify a very narrow market.

If you need to focus on a very specific target market (like a country or region, for example) this can deter people from responding if they feel like they know nothing about the narrow audience you've defined. If you can keep it more open, then that will help you get engagement.



Too much detail decreases engagement.

By adding too many details this can cause people to not want to provide input. Reason being, if a person feels like they can't resonate with the finite details you've provided, then they won't feel like they can provide valuable ideas.
If you're crowdsourcing ideas from outside of your organization to people who don't know your company, do not stay anonymous.

Reveal your company's brand if you're crowdsourcing outside of the company so that people know who you are. This increases the trust factor which helps get more people to respond and offer up their ideas.
Crowdsourcing can bring a lot of positive outcomes and we here at Swae know this to be true. Therefore, the crowdsourcing function is one of the core foundations to what our platform provides. 
Crowdsourcing… 
1. Gives people who matter a voice on the things that matter the most.
2. Provides a way to gain a much wider perspective and allow for bigger thinking, better problem-solving and decision-making. Ultimately, this can create a culture that has more trust and deeper collaboration.
3. Allows for the opportunity to get more out of the box thinking and ensures that progress isn't hindered by idea stagnation. For example, if it's only up to a few "at the top" to come up with ideas or solve challenges, then how far can an organization truly progress over time? Fresh perspectives garner more creativity.
When desiring to crowdsource from a wider audience to get new ideas to innovate from or get better solutions to a problem that you're facing, this requires writing a well-crafted problem statement. This is the way you can get more people to engage with you in your mission. 
By adhering to some best practices noted in this research, you can mitigate the risk of your crowdsourced mission failing. 
What problems does your company/department have right now? 
Could you use a crowdsourcing platform to get more out of the box ideas/solutions coming your way? 
Download the Report
Get the MIT Sloan Report for FREE
*Your personal details are safe with us – we'll never sell them to other companies for marketing purposes- see our Privacy Policy. From time to time, we'd like to email you eBooks, training or some useful content. By registering you agree to receive this content and you can unsubscribe at any time.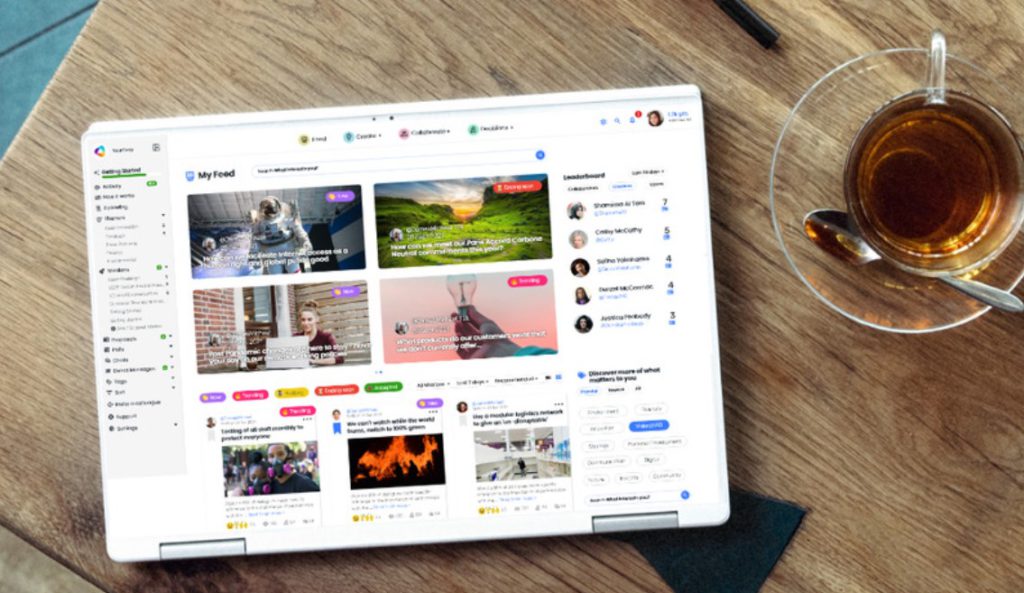 Swae is helping organizations across the world to solve today's problems and generate tomorrow's strategy. Our clients are finding that their greatest resource is their people, and Swae is proven to help get the best from the untapped potential within their workforce.
We'd love the chance to show you how Swae can help you find your next winning ideas…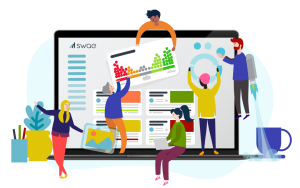 Ready to learn how Swae can help your organization?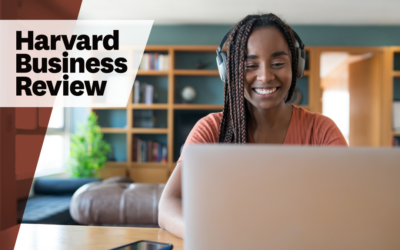 Tips on how to make Remote Work, work for you It's Here to Stay4 May 2022 4 min ReadThis is a recap of Harvard Business Review's  @HarvardBiz "The Realities of Remote Work" (download the full PDF at the bottom of this article) by Laura Amico.  For some great tips for...