Hi, together, we're Swae.
We're passionate about upgrading decision making.
We came together out of shared frustration with the lack of voice most people have with big decisions that significantly impact their lives, and the lives of their customers, colleagues or citizens.
Each one of us come from different backgrounds, but are connected by a motivation of having lived through poor decision-making.
It's all around us…in the workplace and in society at large. And we're here to tackle that issue that millions experience, head on.  
Meet the core team
Swae is stacked with entrepreneurs, political scientists, philosophers, technologists in the idea management, innovation, governance, game theory, organizational change, and artificial intelligence space.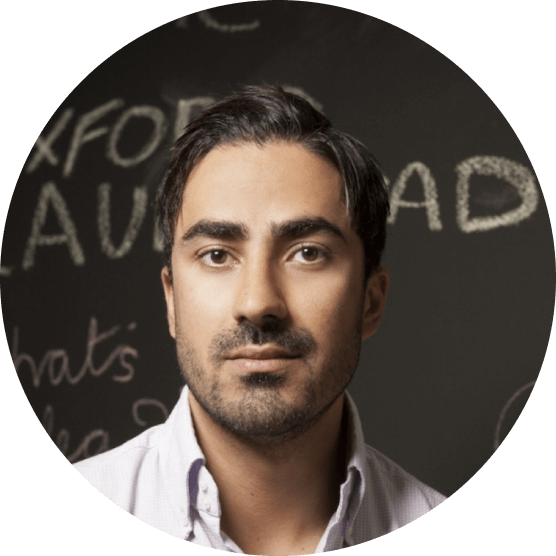 Soushiant Zanganehpour
Founder & CEO
3 startups; 1 to exit
MA Public Policy
Strategy Consultant, Chevening & Aspen Ideas Scholar, Singularity U, HBR Advisory Council
Find out more...
Soushiant is a social scientist, entrepreneur and Founder of Swae.io, an AI-powered platform for smarter organizational decisions and 21st century governance. Swae helps companies, cities and organizations of all sizes benefit from the collective intelligence of their employees, stakeholders and citizens helping source innovative ideas, program and product feedback, and policy, budget, and strategy suggestions, at a fraction of the cost.
What you believe about the work you do/passion for the cause
Soushiant is a recognized global practitioner in the fields of business innovation, impact investing, social entrepreneurship, and sustainability having spoken at numerous international conferences and published in The Guardian, The Financial Times, Bloomberg Business Week, and Entrepreneur magazines. He is on Harvard Business Review's Advisory Council, and a board advisor of Biocarbon Engineering, a reforestation startup using drones to replant a billion trees per year.
Training / Certification
Soushiant earned his BA (PoliSci & IR) from the University of British Columbia, a Diplôme in International Affairs from Sciences-po Paris, an MPP (Public Policy & Economics) from the University of London's School of Oriental and African Studies (SOAS), and attended Singularity University's Global Solutions Program as a Google Scholar. He was awarded a full scholarship by the UK's Foreign Office as one of four Canadian Chevening Scholars for his Masters
Expertise
Strategy, Management Consulting, Policy, Governance (10 years)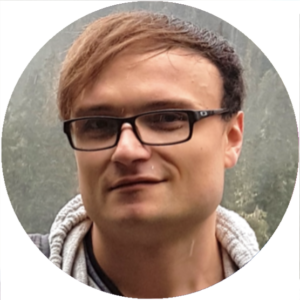 Dr Vlad Sokol
AI + Engineering
Award winning AI researcher in Computer Vision and Space Satellite Debris Detection
Ph,D. in Comp Sci & AI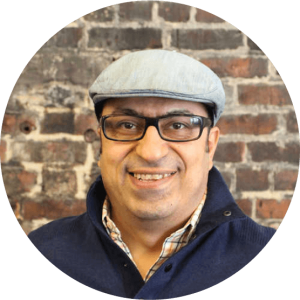 Dr Shahin Zanganehpour
Senior Software & AI Developer
Ph.D Neuroscientist
Data Scientist
Sr. Developer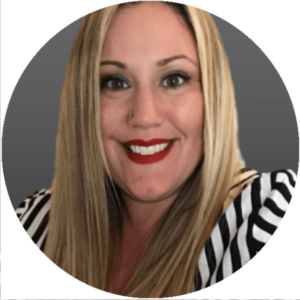 Natalie Viglione
Marketing
Ex-VP at 1st tier NYC Agency
Founder of DisruptNow Podcast with 20k+ subscribers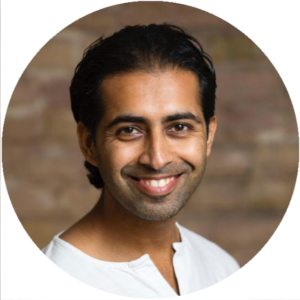 Deepak Ashwani
Partnerships
Founder/Social Entrepreneur (Dazin)
Award Winning Changemaker (Ashoka, Swedish Inst, GIZ)
Singularity U Alum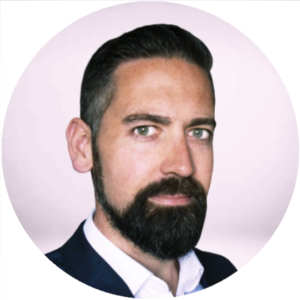 Sam Goult
Behavioural Science, Design & UX
Serial Entrepreneur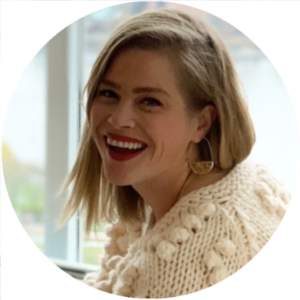 Aubrey Smethurst
Customer Success
something here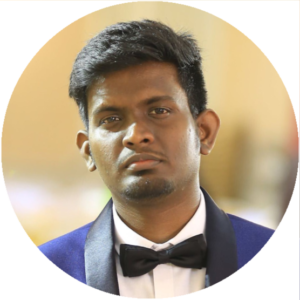 Pradheep Jayaraman
Lead Engineer
React Specialist
Project Management
Client Liason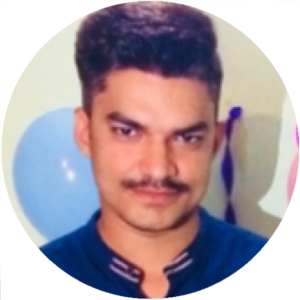 Jitendra Singh
Developer
React Specialist
Analytics & Data Viz

Shailesh Thakur
Developer
React Specialist

Smarth Aithal
Developer
React Specialist
Analytics & Data Viz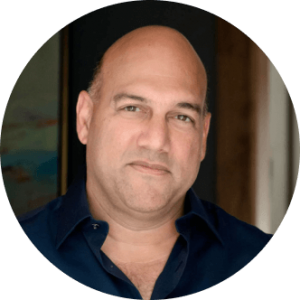 Salim Ismail
Disruptive Innovation
ExoLabs
Co-Founder, OpenExO. Advisory firm helping companies integrate exponential tech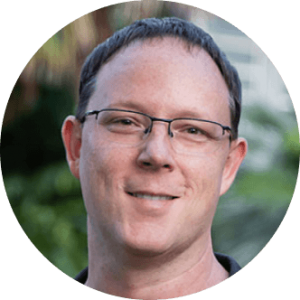 Kent Langley
ExoLabs
Data Science & Orgs
Deep Tech Entrepreneur (1 exit, nScaled acquired by Acronis)
Co-Founder, OpenExO. Advisory firm helping companies integrate exponential tech
More info
Kent is a leader and technology visionary with a deep technology background. Kent is six years faculty in AI, ExO, Data Science, & Blockchain for Singularity University. He coaches organizations to powerful real-world results with these technologies. Kent co-founded the blockchain-based ExO Economy; the global transformation Economy.
Kent's Massive Transformative Purpose is to Empower People with Technology.
Kent works on projects that educate, feed, clothe, and empower people. He is a co-Founder of OpenExO Inc., faculty at Singularity University in Data Science, AI, Blockchain, and Exponential Organizations.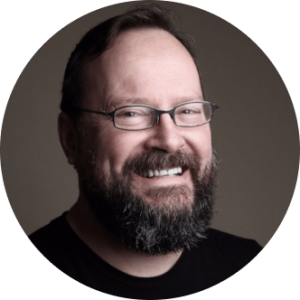 David Orban
VC & Futurist
VC @ Network Society Ventures
Leading global analyst on the impact of exponential technology on society
Founding Team, Singularity U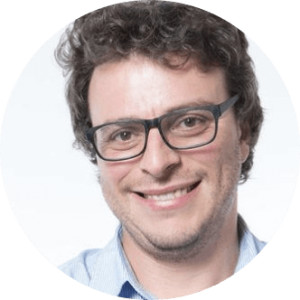 Dr Federico Ast
Collective Intelligence
Ph.D, Collective Intelligence & Decision Making
Globally recognized Blockchain Expert
Founder, Kleros
More info
Federico Ast graduated in economics and philosophy from the University of Buenos Aires.
He holds a PhD in management from IAE Business School. He is alumni at Singularity University and hosts the first Coursera course about blockchain in Spanish.
He is passionate about exponential technologies such as artificial intelligence, crowdsourcing and blockchain for social innovation.
He is a TEDx speaker. He is co-founder and CEO at Kleros, a decentralized organization that uses crowdsourcing and blockchain for dispute resolution.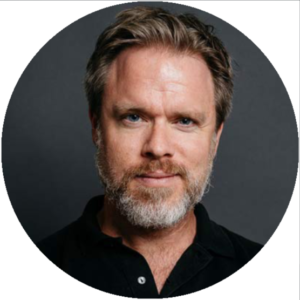 Robert Muggah
Deep Tech & Government
Global Expert Technology Applications & Smart Cities
Advisor to UN, WEF, World Bank, Google Fellow, Oxford University
More info
Robert Muggah is a globally recognized specialist in security, migration, cities and new technologies. He is co-founder of the Igarapé Institute – a think and do tank working on data-driven safety and justice. He is also co-founder and principle of the SecDev Group – devoted to disrupting digital risk and strengthening cyber security. Robert is also a senior adviser to McKinseys and is faculty at Singularity University. For two decades he has advised national and municipal governments, tech companies and international organizations on issues ranging from crime prevention to urban planning.
Robert is (or has been) a fellow or faculty at the University of Oxford, the University of San Diego, the University of British Columbia, the Catholic University of Rio de Janeiro, and the Graduate Institute in Switzerland. He is also advises the World Economic Forum's Council on Cities and the annual Global Risk Report. Robert has authored seven books and hundreds of peer-review journals. He is a regular contributor to the Atlantic, BBC, CNN, Financial Times, Guardian, Economist, New York Times, Newsweek, USA Today, and Wired and he gave TED talks in 2015 and 2017. Robert received his PhD from the University of Oxford and his MPhil from the University of Sussex.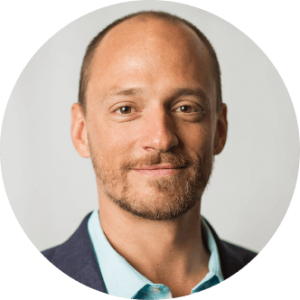 Nathaniel Calhoun
Decentralization
Globally recognized Thought Leader on Applying exponential tech for Community Development & Self-sovereignty
Advisor to UN, Unicef, Gates Foundation, Singularity U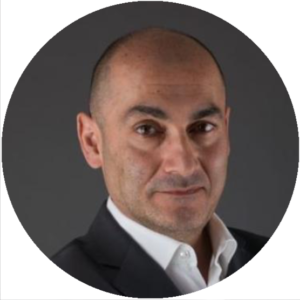 Cyrus Hodes
AI
Advisor to UAE Minister of AI
Project Lead, Stanford Institute for Human-Centred Artificial Intelligence (HAI)
VC @ FoundersX Ventures
More info
Cyrus is a venture partner at FoundersX Ventures, a silicon-valley based VC firm focusing on early and late stage AI startups.
He is the co-founder and Executive Director of the AI Initiative, within The Future Society—a 501(c)3 incubated at Harvard Kennedy School—which he manages by engaging a wide range of global stakeholders to study, discuss and shape the governance of AI.
Cyrus served as Advisor to the UAE Minister of Artificial Intelligence, working on projects that will positively impact the world through the use of AI and help further global governance of AI solutions.
He has led for the past 2 years discussions at the Global Governance of AI at the World Government Summit in Dubai.
Prior to joining the Prime Minister's Office, Cyrus led robotics and AI ventures in the US and the UAE.
He has hands-on experience in crisis countries (Afghanistan, RDC, South Sudan) with NGOs, the UN and the EU.
Cyrus is a Member of the OECD Expert Group on AI (AIGO), of the Council on Extended Intelligence (MIT-IEEE) and part of 3 committees of the IEEE Ethically Aligned Design since 2016.
He is an Advisor on AI Ethics at Smart Dubai and part of the Steering Committee of the AI Commons.
He was educated at Sciences Po Paris, where he later was a Lecturer, holds a M.A. (Hons) from Paris II University in Defense, Geostrategy and Industrial Dynamics and a M.P.A. from Harvard.
Amir Javidan
Operations
COO WELL Health (TSX: WELL)
Ex-COO for TIO Networks (acquired by PayPal ~$304M)
Ex-Avigilon Exec (IPO; ~$1B)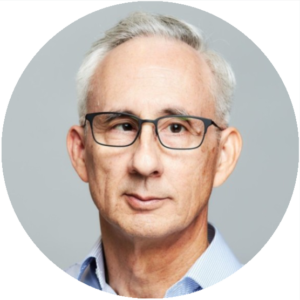 William Eisenman
Product & Technology
Architect, Alom
Former Head of Engineering and Video Streaming Platform Inventor, Netflix
Angel Investor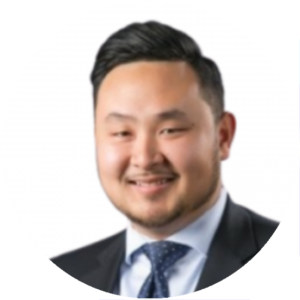 William Eisenman
Product & Technology
Angel Investor