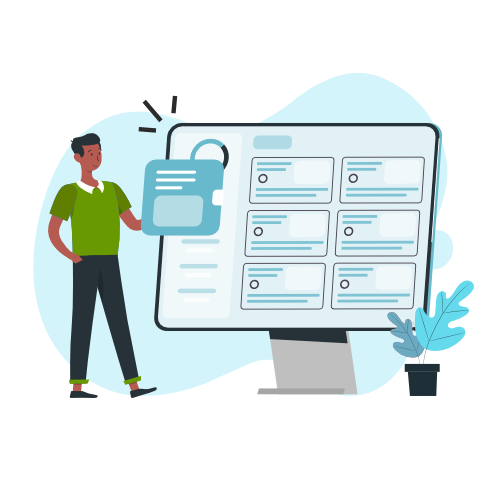 Successful Digital AGMs start with Swae.
Your Organization Can't Lose Momentum.
Not Now, Not Ever. 
You must adapt to remote decision-making. Start planning now and hold your Digital AGM remotely in response to the COVID-19 crisis.
Screen Shot 2020-05-05 at 7.06.12 AM
Successful Digital AGMs
start with Swae
Slide
hurray
Host your AGM through 

Making your AGM available to an online audience is now a must-have, not a nice-to-have.
Get a platform that will result in more concise meetings, provide a safe and secure environment, and more! Allow shareholders to attend without ever leaving your home.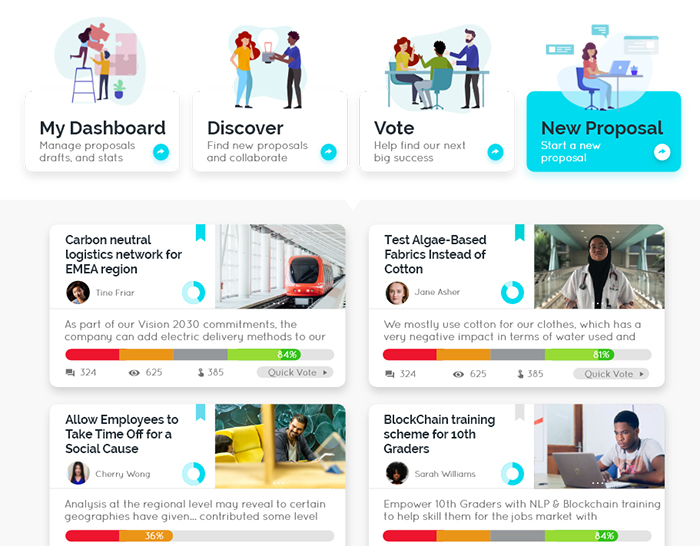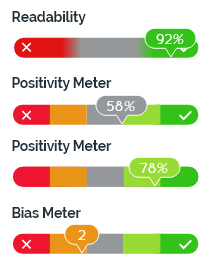 Imagine total control…
Upvote questions submitted by others, prioritize the most popular questions, ensure that the 

voice of the shareholder is NOT muted, and so MUCH MORE!
Inclusive digital platform for AGMs
Participants interact online and cast their votes in near real-time
Digitized Voting
Removes traditional deadlines for submitting votes ahead of a company meeting
Auditing & Minutes
Everything in the platform is tracked and recorded for auditing purposes
Collaborative FAQs and Editing
Members vote by poll and ask questions of management
Digital Registration
Administrators receive a simple solution to keep the registration process streamlined and online
Safe and Secure Environment
Your AGM has Data Encryption and Reliability, SSL Encryption, and so much more. Check out our Trust Centre for details
Straightforward and logical
Through NLP
Language enhancement
Restructuring
Crowd Edit
FAQs, Evidence, Improvements
Risks & biases
Crowd Voting
Helps management efficiently filter good ideas from the bad
The best ideas escalate based on merit
Slide
Hosting your AGM remotely
brings everyTHING and everyONE together.
It can be a viable option for your company
no matter what happens in the world.
Every shareholder gets a voice
Increase participation and accessibility across all stakeholders
Companies can say goodbye to paper
Promote your green credentials by going paperless
More transparency and inclusive meetings
Get visibility into your AGM by anyone, anywhere
More stakeholders have a voice
Reduce discrimination and bias as a barrier to valid opinions and ideas
Online voting system in real-time
Take ballots and polls in real time for insights and decisions 
Participate from the safety of their own homes
Swae works where you do, allowing AGMs like never before
MSF's Digital AGM
See how Medecins Sans Frontieres use Swae to collaborate on ideas and host a Digital AGM remotely across the globe.
Teams do extraordinary things with
MSF
"By using Swae, the quality of our motions improved dramatically before they were presented to be voted on. This lead to a larger number getting passed, creating more impact for the organization."
Medecins Sans Frontieres
Board Member
Etihad
"Swae taught us that there are bright ideas waiting to be uncovered amongst our employees, and importantly, that they will share and engage, if provided with the right platform to do so."
Etihad Airways
Senior Manager Strategy & Innovation
Bosch
""It had a clear signal to the community, this is what we need, we want to have decisions that involve the perspectives of the community"
Bosch International Alumni Center
Managing Director
Etihad
"innovative ideas should not limited to campaigns as ideas can develop in an instance at any time. A platform like Swae can support posting of ideas anytime all year round."
Etihad Airways
Swae User - iFikra
Etihad
"We cannot expect to be in business tomorrow with todays tools. We need tomorrow's tools and Swae's platform help us evolve and adapt"
Etihad Airways
Swae User - iFikra
Swae's impact on the world so far…
Trusted by Enterprise clients
Ready to see Swae in action?

Find some helpful answers below, or 
What is a Digital AGM?
A Digital Annual General Meeting is when participants attend via an online platform that enables companies and investors to interact online and cast their votes in near real-time, allows them to ask questions, vote and participate electronically, and so much more. 
Swae's team built a Digital Annual General Meetings (AGMs) product that provides a safe, secure, accurate, and transparent environment allowing every critical shareholder to attend.
How does it work?
Swae's platform works as an inclusive digital platform for AGMs. It provides non-profit organizations, associations, companies and investors to  interact online and cast their votes in near real-time, cutting the traditional hassles associated with a paper-based and in-person meeting as well as providing members as a whole a reasonable opportunity to participate, helping organizations comply with their legal obligations for proper hosting of AGMs. The platform includes:
Digital Registration

Auditing & Minutes




Collaborative FAQs and Editing 

Digitized Voting 

Proxy Voting (coming soon) 

Video Conferencing Integration, Screensharing & Live Recording (coming soon) 
What are the benefits of a Digital AGM?
Digital Annual General Meetings (AGMs) make it easier for all to attend without any physicality issues or delays caused by traveling problems. Choosing a great platforms creates a safe, secure, accurate, and transparent environment so that every critical shareholder can attend.
The major advantages of holding a virtual AGM:
Every shareholder gets a voice in a safe and secure environment

Companies can say goodbye to paper

The transparent nature of the digital AGM allows for a more inclusive meeting and more stakeholders to have a voice

Allows for an online voting system with data received in real-time

During a time of any crisis, all persons involved can participate from the safety of their own homes
What are the differences between an AGM & Digital AGM?
An annual general meeting, or annual shareholder meeting, is held to allow shareholders to vote on both company issues and the selection of the company's board of directors. In larger organizations, the AGM is typically the one time during a year when shareholders and executives get to interact.
The difference between an Annual General Meeting and a Digital Annual General Meeting is that a conventional AGM is held in-person in one location, typically making it difficult for some shareholders to attend due to physicality issues reaching the AGM location. Those can vote by proxy typically send in votes online somehow (if offered by the organization), so a Digital AGM creates an environment where EVERY shareholder gets to attend. When using a strong platform for these meetings, a Digital AGM makes it much easier to bring the voice of the all shareholders together in one space. 
What are the drawbacks of Digital AGM?
A drawback of a digital (or virtual) AGM is being 100% reliant on a technology.  Should a virtual meeting fail, due to technology issues (e.g.: WiFi issues or outages), an adjournment would be necessary.
How can I host a Digital AGM?
To get started in hosting a Digital AGM, check your organization's bylaws and/or governing legislation to ensure that they allow for a virtual (or digital) AGM.
Make sure you choose a SAFE, RELIABLE, and AFFORDABLE technology platform for the Digital AGM. The shareholder's experience needs to be a productive and positive one. This means you should work through marketing this effort to ensure all shareholders understand the experience they will have online (what they see on their computers, etc.). 
You'll want detailed communications to members from the first notice of the meeting through to the start of the Digital AGM. 
You'll also want to reinforce the SAFETY and SECURITY features of the platform so people feel safe in the experience, that they'll have a voice (voting, etc.), and set up a support team to answer any technical difficulties that users may experience. 
How do I get started with Swae?
To get started, click here to set up a demo with one of our team members! We'll walk you through the entire process and help you decide if our Digital AGM platform is right for you and your organization.
Is hosting a Digital AGM expensive?
The simple answer is no. It doesn't have to be (nor should it be) expensive! 
Swae is offering flexible and affordable pricing to make sure that cost is not a barrier to helping people use the most robust digital and remote platform for decision-making.
People work from 

everywhere


…so host your AGM from

anywhere
introducing the 'Anywhere' General Meeting