Swae for Debiasing Decision Making
Removing cognitive bias for smart decision-making
Swae helps debias the complete ideation and decision-making journey so you can access the best thinking, insights and solutions to complex decisions.

Did you know personal judgements manifest in operations and organizational thinking, causing employees and leaders to make decisions in sub-optimal ways?
Debiasing your decision-making
is more

important

than ever 



Remove bias in your decision-making by providing your employees a platform to have
a meaningful voice
Smart innovation & inclusive people leaders who actively source more opinions from their workforce enjoy:

more engaged in their work.
more likely to share market ready ideas with colleagues and managers.
more likely to remain in their role for over 1 year.
less likely to be absent, than employees who are disengaged.
more productive than employees who are disengaged.
How organizations de-bias decision-making with Swae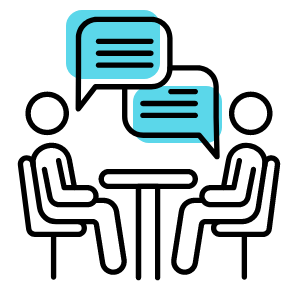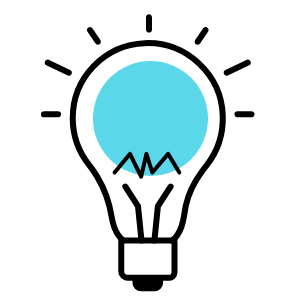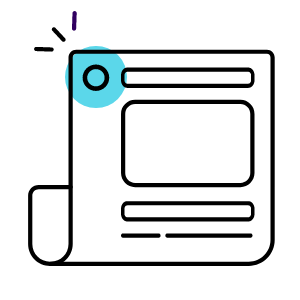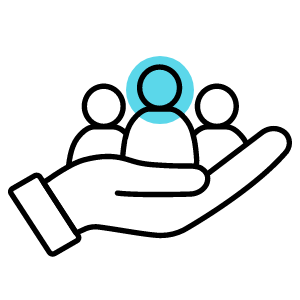 The combination of multiple perspectives offers a wider set of possibilities than simple seniority. Of course crowds can be wrong… but if the process is designed carefully, with the right checkpoints and safeguards in place, crowdsourcing can bring fresh insights for wider consideration.
Swae works
Invest in Swae for debiasing your innovation and decision-making process
Wisdom within your workforce
…say Swae helped them convey ideas better that other collaboration platforms they'd used or have access to
Tackle costly disengagement
…report Swae increased their engagement, motivation and happiness by helping them have a meaningful voice in decisions
Stay competitive & avoid disruption
…believe Swae surfaced ideas that would not have otherwise surfaced [using other tools or processes]
Easy collaboration for teams
…say Swae made collaboration easier, and sharing ideas more accessible in their whole community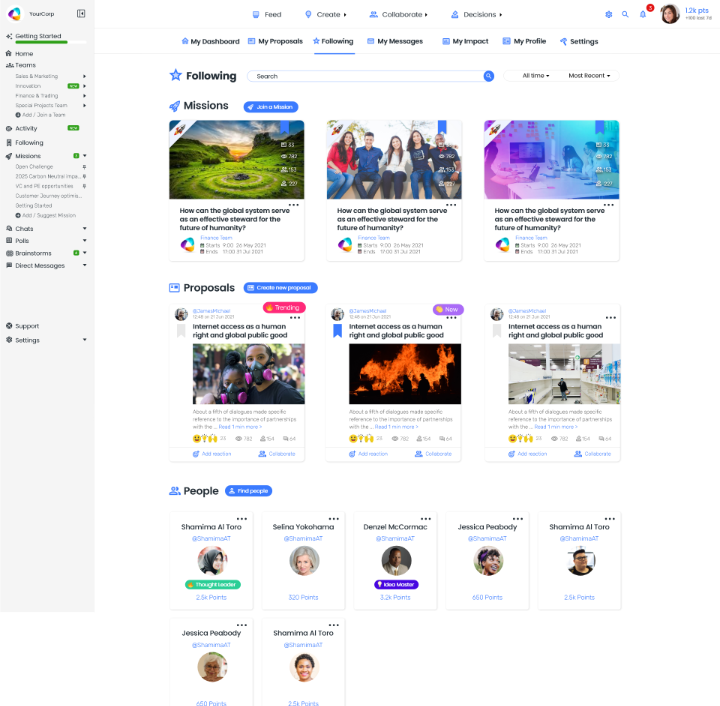 Say goodbye to pre-disposed bias, and ignite a culture of continuous innovation
Decisions are often made in management silo's with the highest paid person in the room's opinion ("HIPPO") that prevails. Swae's bottom-up ideation is a repeatable process that eliminates barriers to continuously surface great strategy. 

Gather and share more employee ideas
 Eliminate silo's and overcome barriers when sourcing ideas
 Build a rich innovation pipeline
Align your organization towards strategic goals and decision-making
Debias decision-making through crowdsourcing, efficiently and fast
Move beyond what exclusive hierarchical decision-making can provide. Swae's helps your organization achieve its' goals by allowing intelligence to move up and down the hierarchy freely, with only the strongest ideas garnering the acceptance to go to market. All without foregoing decision-making authority or bogging things down. 
Avoid creating policies and decisions in a vacuum

Garner immediate feedback from customers and communities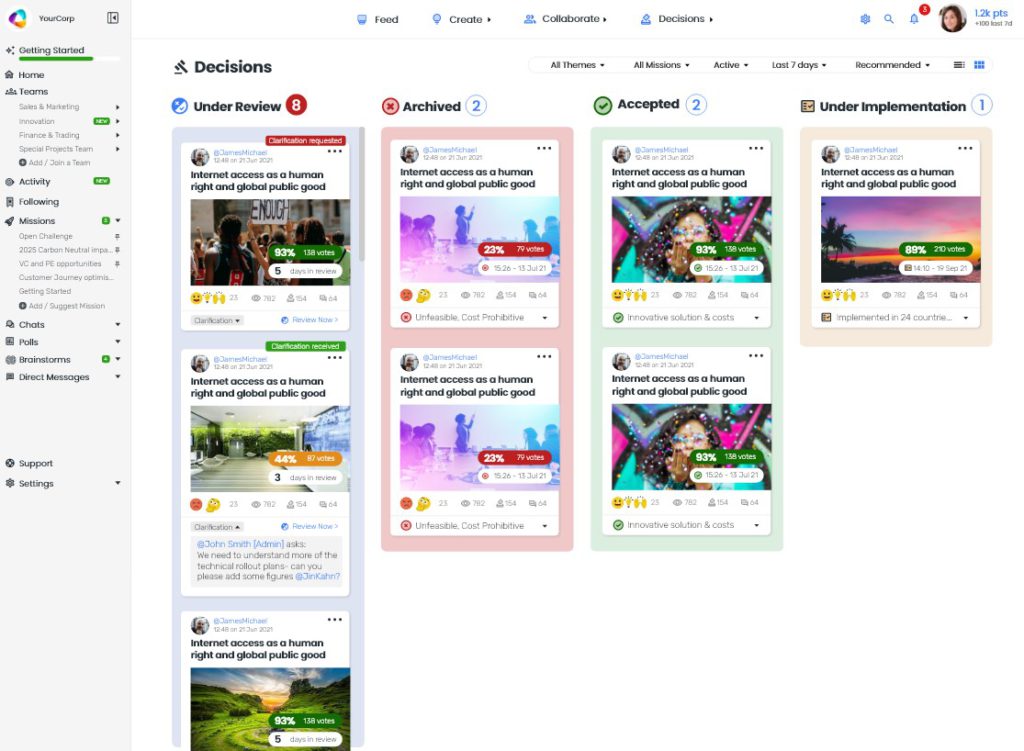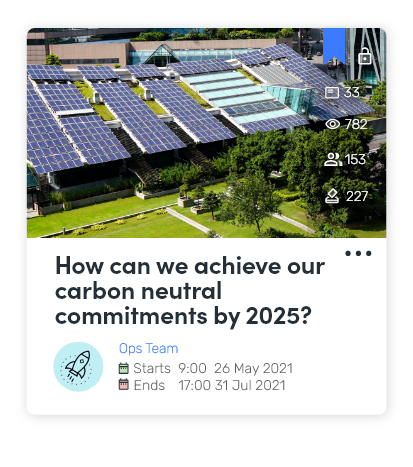 Swae is your trusted and secure choice for debiasing decision-making
Engage productive employee involvement with a fully digital solution for smart listening for ground breaking ideation, all while being protected by enterprise-grade security. 
Demonstrate accountability
Embrace a transparent digital solution
Swae delivers direct impact
avg. value of innovation ideas revealed over 12 months.
increase in engagement of your employees*.
direct cost saving ideas have been generated.
improvement in time saved by administrators managing idea generation program.
improvement in sourcing investable decisions*.
Results based on aggregated findings and impacts reports from client implementations.
*Over and above other engagement tools & approaches used.

Explore other uses of Swae

Say hello to smart decision making. 
Learn how Swae can support your organization.