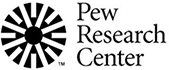 Many Companies Are Hiring Immediately [Research Shows People Desire Better Workplaces]
Workers Are Quitting Their Jobs Like Never Before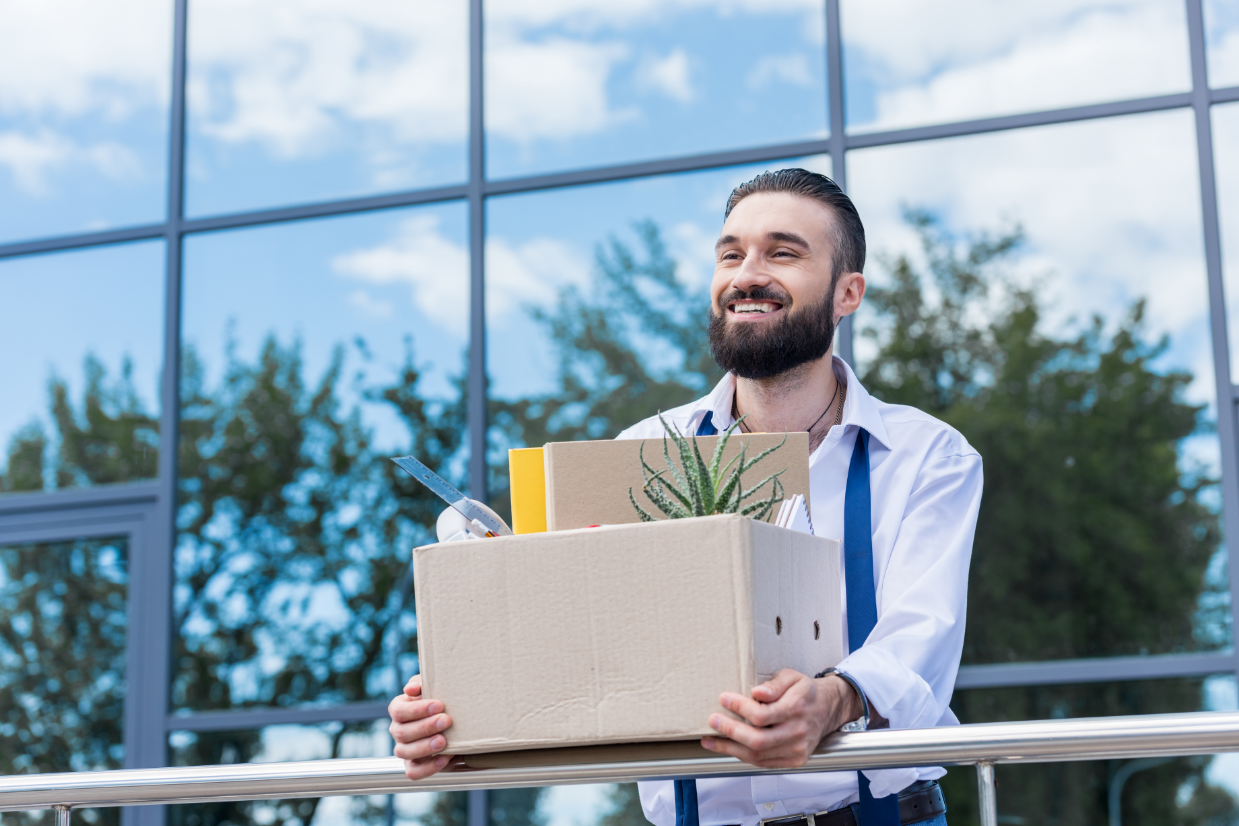 Many companies are hiring immediately and there's a big reason why. U.S. workers are quitting their jobs like never before, and there's new data from the Bureau of Labor Statistics that shows job openings (and those quitting their jobs) spiked to record levels in March (2022).
This is on top of the approx. 4.3 million Americans that left their jobs in December 2021. The event that has been coined the "Great Resignation" and this new data demonstrates that the job separations haven't slowed down.
" On the last business day of March, U.S employers reported 11.5 million job openings- the highest number on record"
US Bureau of Labor Statistics Mar 2022
MORE KNOWLEDGE  |  LESS TIME
Companies are hiring immediately because people are leaving their positions like never before.
A record 4.5 million people workers quit their jobs during the month of March, with the largest exodus recorded in the professional services and construction industries. Layoffs and involuntary discharges held steady at about 1.4 million people.
"On the last business day of March, U.S employers reported 11.5 million job openings, according to a report published by the Bureau of Labor Statistics on Tuesday–the highest number on record since the agency began tracking it in 2000." – TheOrg.com
That's a lot of people saying sayonara…
The reason why so many people are quitting should wake up a lot of leaders in companies around the globe.
A new Pew Research Center survey finds that the reason so many are quitting their jobs is due to low pay, a lack of opportunities for advancement, and feeling disrespected at work. These are the top reasons why Americans quit their jobs last year in 2021 (read full article here at Pew Research), and per takeaway one above, this trend continues.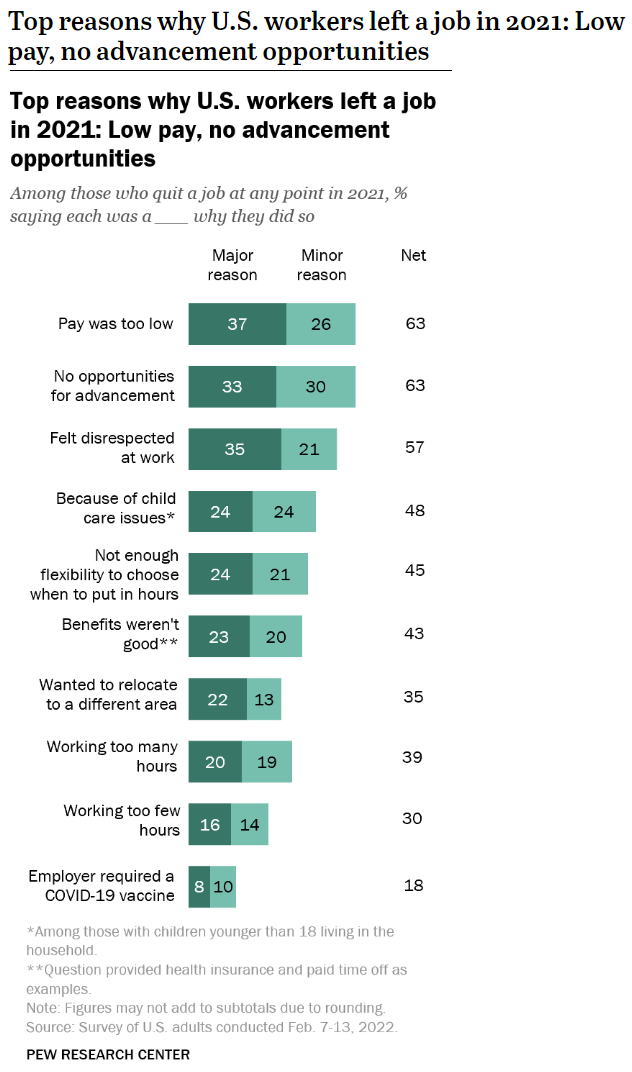 The bottom line: many of those who switched jobs seek improvements, and they want something more.
There's a big reason why people want more and that's because the world is changing, and it's changing fast. If leaders aren't awake enough to see that the "same ole-same ole" isn't going to cut it anymore, then the companies that they're with will be left in the dust.
People around the globe have gotten a dose of reality in terms of looking more closely at their work situations and assessing what they desire. Employers that continue the pattern of devaluing their employees with low pay, providing no opportunities for advancement (or at least offering talks about what an advancement pathway might look like), and continue to foster a culture where many feel unsafe and disrespected will be forced to change (or worse, close their doors).
At Swae, we've seen this data firsthand. Employees desire to feel safe, valued, and want to feel like they're on teams that can support real collaboration and where they have a voice. There are countless studies that show this, and you can find more of them here on our site.
People are demanding more and if companies don't wake up to this fact, we'll see the numbers of people quitting continue to rise.
Get more great content like this delivered straight to your inbox
Join our community and get the inside scoop, the latest insights to hack your innovation and helpful tips from our gurus.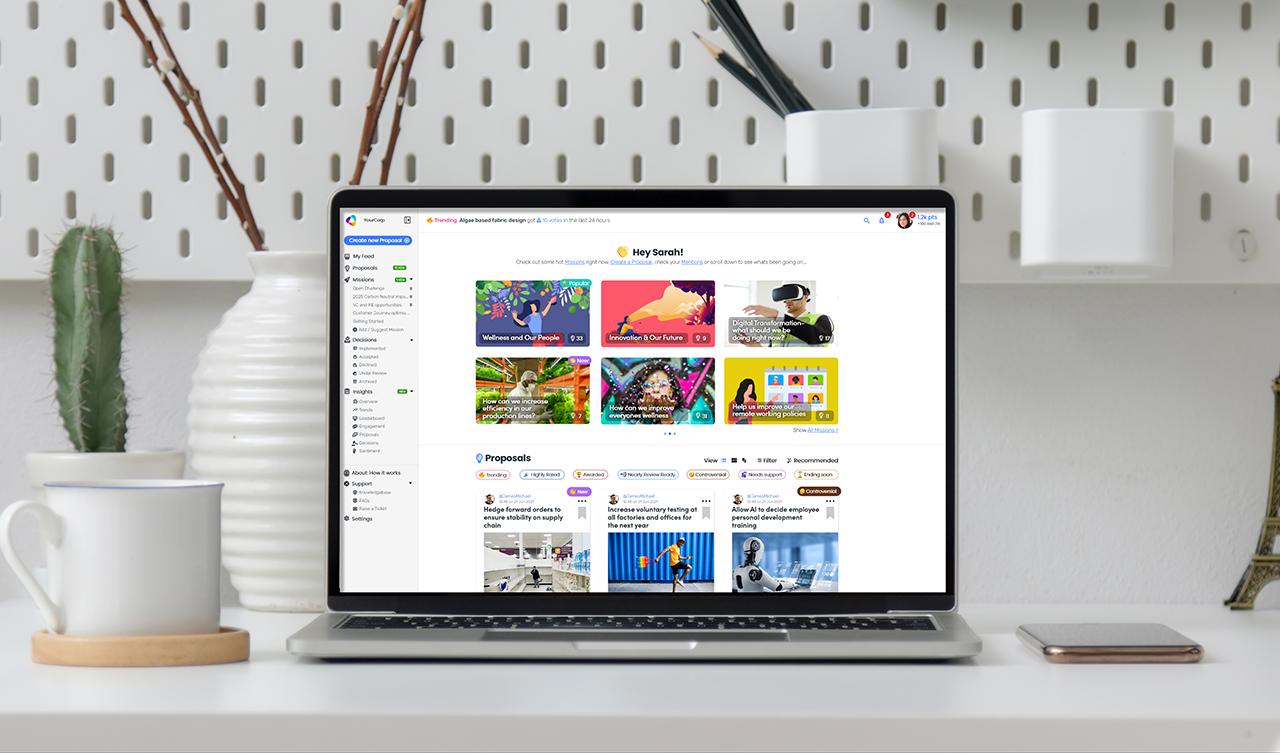 Swae is helping organizations across the world to solve today's problems and create tomorrow's strategy. From Start-ups to Charities, and Enterprises to DAOs, our clients find that their greatest resource is their people, and Swae is proven to help get the best from the untapped potential within their workforce.
We'd love the chance to show you how Swae can help you find your next winning ideas…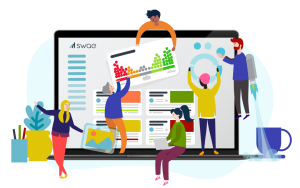 Ready to learn how Swae can help your organization?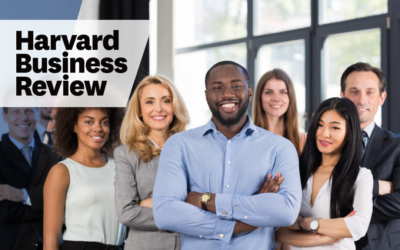 How to be seen as a Brilliant and Bold Leader [Become a great Communicator] 1 June 2022 4 min ReadThis is a recap of Harvard Business Review @HarvardBiz 's Good Leadership is About Communicating Why, by Nancy Duarte @nancyduarte. Becoming a bold leader means that...