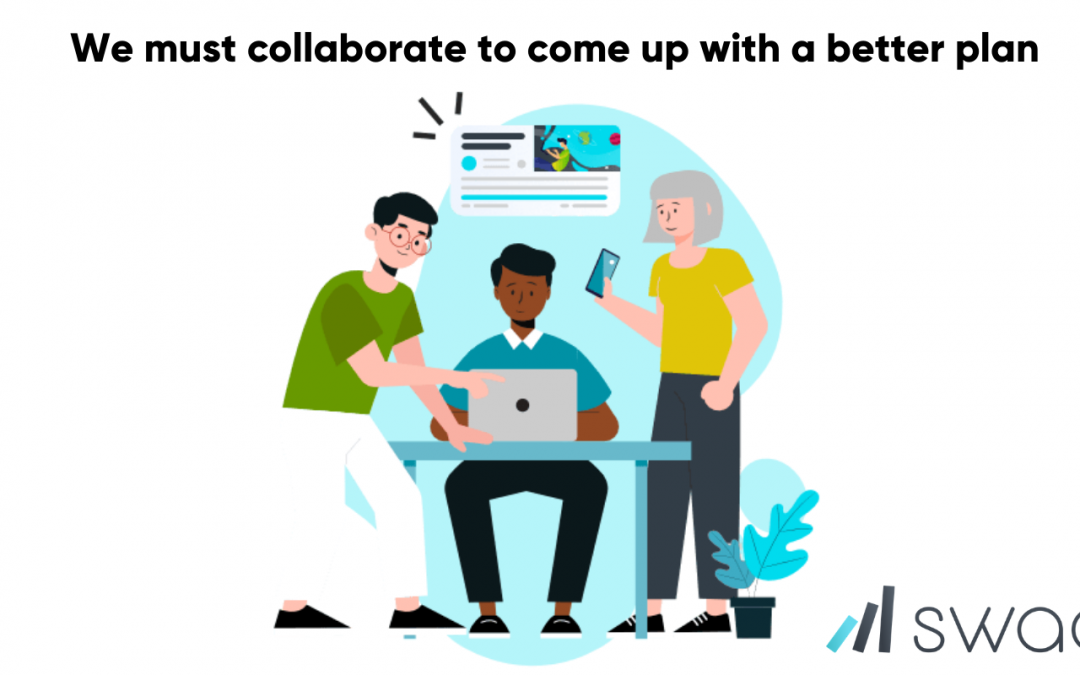 Part 2 of 2: We Must Protect the Years of Investment Made to Creating a Strong ICT Sector in Canada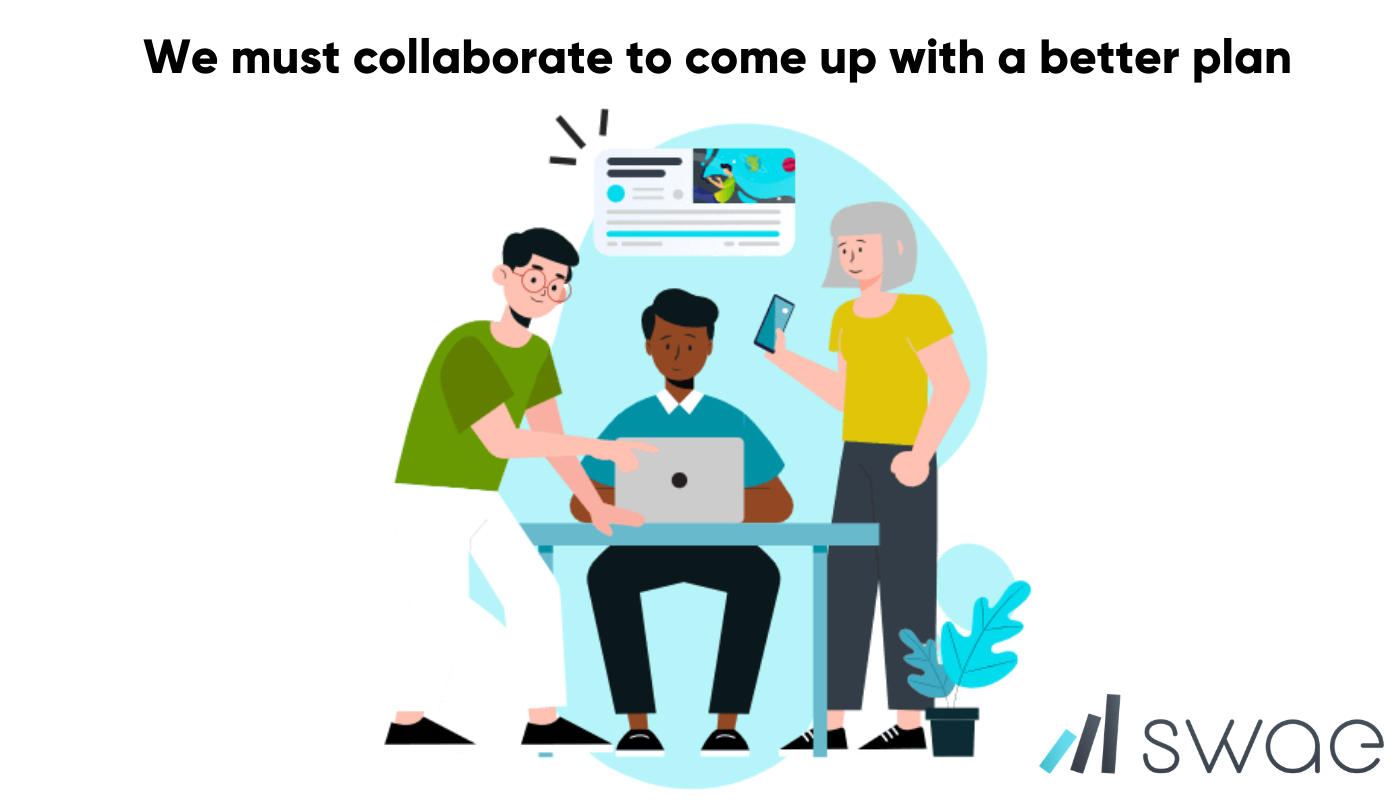 Suggested proposals for Improving CEWS and other relief programs
Based on part one in this series, we reviewed the fundamental issues with COVID-19 crisis relief programs, primarily looking at the Canadian relief programs CEBA and CEWS.
Recently, Soushiant Zanganehpour, CEO of Swae, was invited to provide his perspective alongside other startup Founders/CEOs on this topic to Canada's Ministry of Innovation Science and Economic Development.
His commentary and recommendations, among the other startup founders present, were focused on the CEBA and CEWS relief programs specifically, and their ability to fit into the startup legal structures and operating circumstances.
3 Potential Solutions to Improve the Relief Programs
The following solutions were the recommended adjustments to the CEWS program to provide the right level of support to those that have been highly affected by the pandemic while supporting economic recovery:
Proposal 1: Redesign the CEWS eligibility criteria to include investment or debt alongside revenue
To help make the CEWS program compatible with how startups within the ICT sector are structured, it has been recommended that the revenue test for eligibility for the CEWS be reframed or expanded to include investments or debt accrued during that time. So, startups that were in the pre-revenue stage and are now in the post-revenue stage, they would be able to demonstrate how they lost financial opportunities resulting from COVID-19, and how they can take advantage of the CEWS specifically to not fall through the cracks.
If the test can reframe revenue to also recognize investment or debt as part of the revenue measure, then many would then be eligible and could benefit from this relief program to be able to survive.
At this time, other than taking on debt (with personal guarantees), without access to the CEWS wage subsidy program or other grants/investments, many like startups like us have a very limited runway to be able to get through this crisis. The fact of the matter is that B2B customers are not in a position to make buying decisions for at least 6–12 months and investors are not in a position to make high-risk investments when they've lost 40–60% of their own investment portfolios.
Proposal 2: Expand the range of relief programs beyond CEWS
Alongside Soushiant, there were five other startup Founders/CEOs that were invited to offer potential solutions to Canada's Ministry of Innovation Science and Economic Development group. Together, they came up with the following list to help expand the programs available:
Businesses can be eligible to get government-backed credit at 0% to 2% interest over a fixed term. The maximum credit amount would be a percentage of the business' expenses on the tax return for their most recent fiscal year-end and should be capped up to a maximum per company.
Businesses can choose to get money directly from their bank (similar to CEBA or BCAP), or as a credit or grant from the government directly (in this case, the Canadian government).
Business owners should not be required to provide a personal guarantee as is currently being required.
There shouldn't be a strict revenue reduction qualifier. This introduces complex accounting overhead which has already caused confusion for all involved.
There shouldn't be a strict requirement for it to be used for payroll or even credited against payroll accounts.
Special non-repayment incentives should be put in place when businesses use this credit to hire back or retain existing employees, hire new employees, or invest in R&D efforts.
Punishment should be extreme for abuse and fraud. Administering banks and grant administrators should be required to inform on the misuse of funds.
Proposal 3: Offer a matching investment facility for startups
(A proposed solution from Soushiant Zanganehpour)
This proposal relates to expanding the eligibility requirements of the BDC Capital Bridge Financing Program, to allow non-VC backed ventures to also access the investment facility.
Currently, the BDC Capital Bridge Financing Program only entertains funding requests if a deal is referred and already backed by a pre-qualified Canadian VC firm. If you are referred to this program by a VC firm General Partner (GP), you as the entrepreneur are out of luck (even if you have syndicated a group of accredited investors yourself and have already raised over the $500K threshold).
This financing program suffers from a fundamental flaw. Historically, over 90% of accredited Canadian VCs do not invest in very early-stage ventures (pre-seed, pre-revenue, or post-revenue) and typically concentrate their investments to ventures who are looking for Series A sized investment round and have Series A metrics and achievements to show ($150K+ MRR).
As a consequence, most startups who are backed by accredited angel investors will not be able to benefit from this bridge program, and the government will also not benefit from the potential upside of being involved in such deals at such an early stage.
This leaves a large gap to fill and a lot of high potential companies without access to resources to continue growing and derisking their ventures.
Soushiant recommended that access to the investment facility should be limited only to technology ventures backed by accredited Canadian VCs and ventures that can syndicate their own accredited investors. He recommended that the Government of Canada should offer a Matching Fund Facility through a Convertible Note, and if an entrepreneur or venture is able to syndicate a set of accredited Canadian investors to commit a minimum of $250K or above, they could benefit from this matching funding facility.
Expanding the scope of this facility or building something complementary has multiple benefits:
It allows other accredited professionals to lead a round, allowing the government to take advantage of the diligence already done on the venture by professionals;
It allows thousands of other startups to benefit from funding in a risk-adjusted manner
It may provide additional assurance to accredited investors to invest more in the ICT sector during this particularly challenging time
It helps the government benefit from any financial upside experienced by promising early-stage companies, as they are involved through a convertible note, not a wage subsidy or through a grant.
Are you a startup or small business facing this same challenge and are concerned about your ability to survive like we are? If so, what are your thoughts on this? We want to hear from you 

[click here]

!